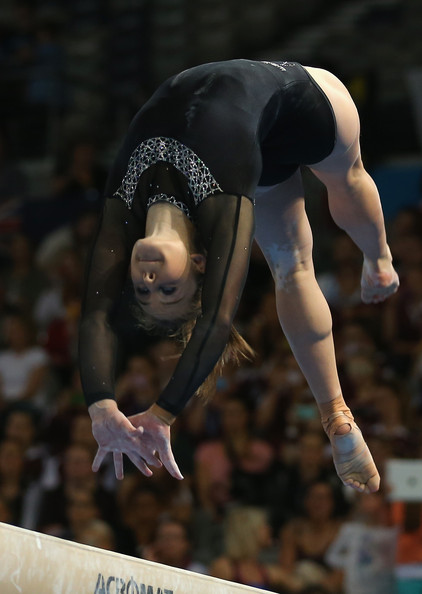 In the news, Uncle Tim, Brigid head honcho at The Couch Gymnast, Evan, and Jessica chat about:
Bela Karolyi 

style scratch-and-petition-nastics at Australian National Championships and the Godwin Factor for Commonwealth Games team.
The Russian men dominate with gorgeous, clean, high flying skills at European Championships while Ukraine earns a spot on the podium despite war at home and neck tattoos.
Max Whitlock beats Krisztian Berki on pommel horse!
Fabian Hambuechen had a scary fall, did Epke Zonderland's hair cut help his high bar form, and  should Mr. Alexander Shatilov have won the Mr. Sofia title?
Mtv Germany has a shirtless gymnastics video shoot that we investigate like Grandi at a rhythmic judging exam.
The shinning hope for Australia after a dark time, Larissa Miller of tribe Uneven Bars.

We get to the bottom of the top news stories from around the gymternet:
Anna Pavlova's fall out of the show and down the stairs
THIS KID! Emmy doing the most adorable routine we've ever seen. 
New skills submitted for evaluation at the European Championships
Updates from The Ranch: Laurie Hernandez, MyKayla Skinner and Maggie Nichols
Steve Butcher, Men's Tech Committee Chair, sounding reasonable.

Pre-sale tickets for 2015 World Championships in Glasgow are on sale here.
Full results from the 2014 Australian National Championships here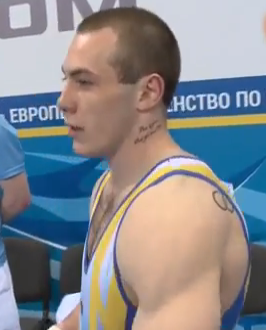 2014 Australian All-Around Champion, Georgia Godwin of Queensland.
.


The GymCastic Podcast by gymcastic.com is licensed under a Creative Commons Attribution-NonCommercial-NoDerivs 3.0 Unported License.
Based on a work at gymcastic.com.