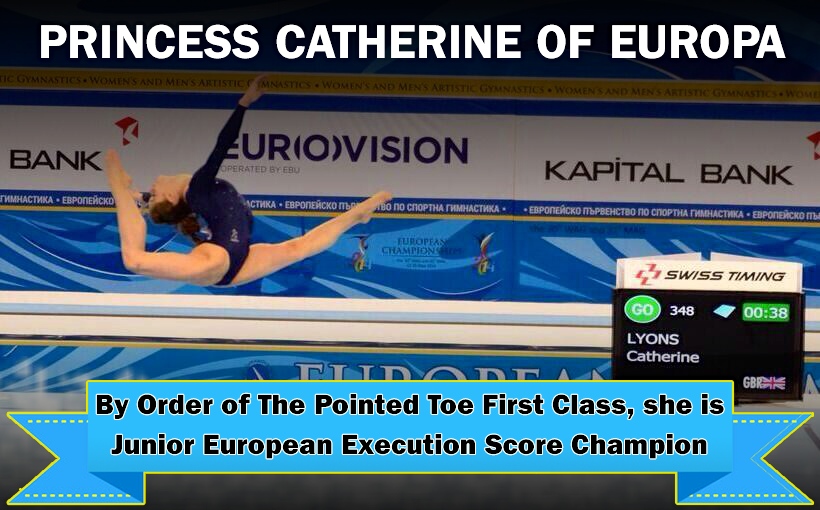 This week, London Olympian Jennifer Pinches joins Uncle Tim and Jessica to chat about:
Russian great, Anna Pavlova returns to competition for Azerbaijan with a medal!
Uncle Tim reveals sexy data hidden in the results from the meet, including the surprise of team Germany beating everyone on one event.*
The new floor artistry rules are in place, but did floor champion Ferrari comply?
The incredible rise of the British junior and seniors teams with crowd pleasing and incredibly difficult, artistic gymnastics.
Queen Mustafina and Iordache show their true depth and consistency of Romania and Russia, year after year.
Why Jessica is outraged that Romania's Larisa Iordache placed second on balance beam despite seemingly superior execution.
The impressive, new senior Maria Kharenkova of Russia who rocked a shoulder height two-foot layout on beam and demonstrated a mature attitude.
We award the first ever, Prize for Execution for highest execution score in the all-around to Princess Catherine Lyons of Europa.
Roxanna Popa is a friend to all and everyone is her fan.
The Slinky Pink Panther routine from Marta Pihan-Kulesza of Poland that we can't get enough of.
All-around silver medalist, Laura Jurca (ROM) does "The Swim" on beam, we weigh in, smart move or too campy (see gif below)?
*Correction : In this episode we said that Great Britain had the highest difficulty on bars in the senior team final with 5.667. The correct difficulty that gave team GB the highest difficulty average was 6.266."

Here are the latest news stories that we discuss in depth:
Shannon Miller "I would get death threats at the age of 15."
Jake Dalton is  now married *cue weeping sounds worldwide*
Ksenia Afanasyeva talks about her ankle surgeries.
Danell Leyva has a 7.3 D on high bar!
Spain's (University of Florida) Silvia Colussi-Pelaez, is transferring to Oregon State this fall.
Lloimincia Hall selected for Nike Internship.
Kenzo posted a video of his yurchenko 3.5!!
Our solutions for City of Liverpool gymnastics club closure.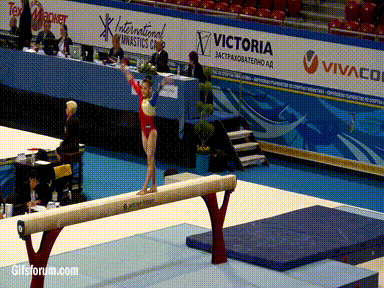 The GymCastic Podcast by gymcastic.com is licensed under a Creative CommonsAttribution-NonCommercial-NoDerivs 3.0 Unported License.
Based on a work at gymcastic.com.