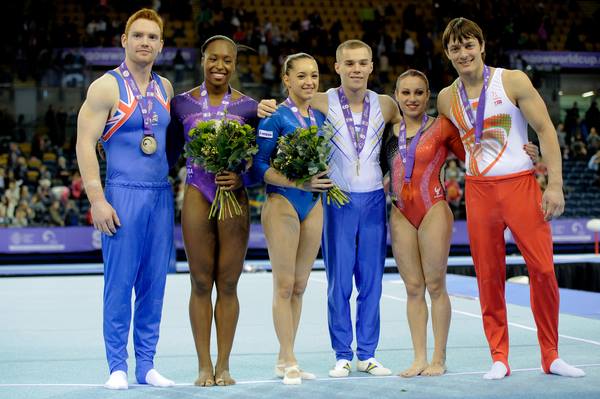 It's an all news episode to start the week off. In the news, Uncle Tim and Jess chat about:
The Glasgow World Cup: Popa dazzles, equipment fails, the after party and Ilordache on top even after a fall on her full!
Espoir Championships – Watching the GB juniors dancing their booties off!
Reviews of the NCAA intrasquad preview: Florida, Alabama, Oklahoma, Minnesota, Michigan, Utah and UCLA. The choreography tragedies, skill trends and Kathy-Johnson inducing moments.
Remember to vote for us on the Stitcher Podcast awards!
Check out our holiday Gift Guide.


We cover all the latest news stories from around the gymternet:
Follow up questions about Shawn Johnson's ACL sprain vs a full tear
Feedback from newly crowned Hero of the Gymternet, Dr. Larry Nassar
Afanasyeva's ankle surgery
A Kalon Ludvingston update
Leotard injury!  A listener had one!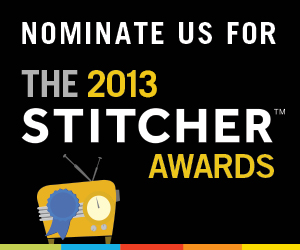 USA Gymnastics Team Dr. Larry Nassar interview
Elizabeth Price interview
Stuttgart World Cup recap show
2012 Glasgow World Cup show
Jill Hicks interview
Coach Justen Millerbernd on husband Kalon Ludvingston's injury

This week's video playlist. Watch as you listen!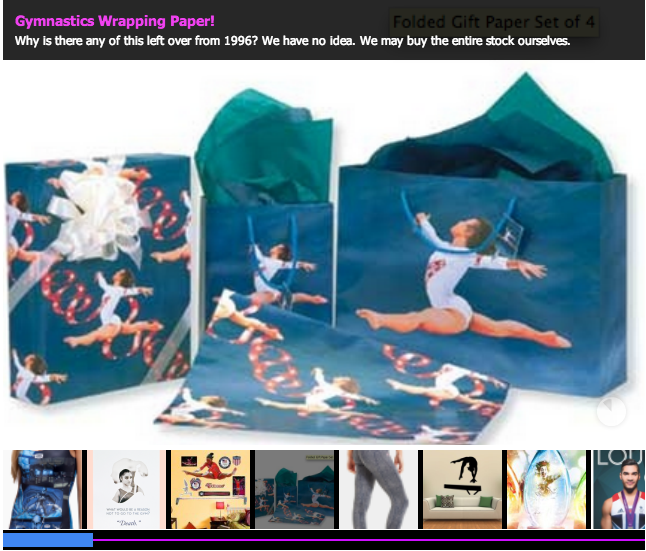 On Friday, we are bringing you an all interview show with Temple University men's coach Fred Turoff, NCAA recruiting expert, Jill Hicks and NCAA Judge Dean Ratliff. We will discuss:
How to save men's gymnastics at Philadelphia's Temple University
What coaches are saying about the scourge that is early recruiting
Gym Myth Busters, true or false:

In the 1970s a gymnast streaked a meet?
A judge can take vulgarity deductions.
It is not against the rules to compete in full face paint with a mohawk.