LISTEN HERE

No video yet? Keep refreshing

Headlines

In headline news, we discuss Kara Eaker's retirement from gymnastics and her statement alleging abuse at Utah, as well as the definition of verbal and emotional abuse, and the importance of personal accounts like this
Plus, Jessica Gadirova's ACL tear and the history of ACL recovery timelines in top elite women, as well as an injury update on Josc Roberson.
Pan Am Games

All-around finals are complete at the Pan Am Games and we know the Olympic qualifiers! We discuss the highlights of the finals, which gymnasts are made of OOB magic, and bestow an ROV award.
From Antwerp to Paris

What we learned from worlds and how that shapes our outlook for the Paris Olympics, including the historic era of unpredictability in the women's team competition, the men's all-around dynamic, and necessarily rules adjustments and clarifications regarding—say—the reserve athlete list for event finals.
Plus, moments to remember from worlds, the latest gymternet news, and some of your feedback.
JOIN CLUB GYM NERD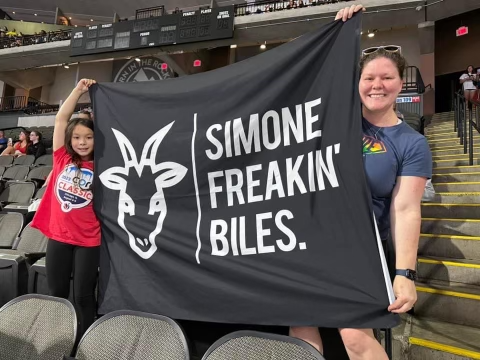 RELATED EPISODES


2023 Worlds
Tom Farden Investigation episode 

RESOURCES & CITATIONS

MORE WAYS TO LISTEN HERE