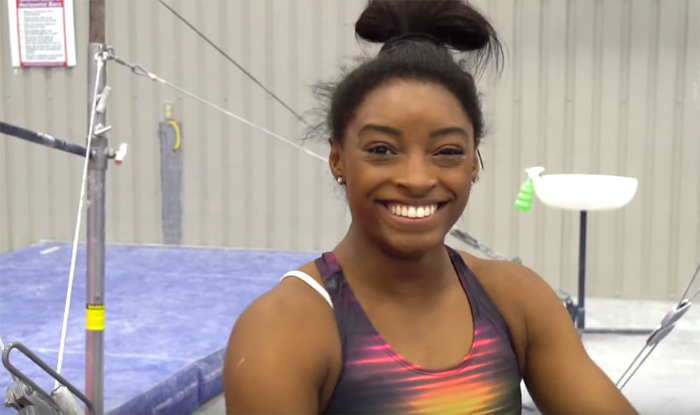 LISTEN HERE
U.S. CLASSIC PREVIEW
This week, we are joined by Mary Wise of Iowa Gym Nest, coach of Adeline Kenlin, to give us some updates on Adeline's progress and help us preview the U.S. Classic!
Jessica has many thoughts on IGN's decoration options

How Adeline is doing in her injury recovery and preparation for Classic

The IGN coaches asked questions of Kerry Perry at the Region 4 Congress. Were they satisfied with the answers, and what kind of information do the coaches want to be getting from USAG leadership?

Her thoughts on Tom Forster and what we, as fans, should know about him.
A Club Gym Nerd mini-commission from Sophie asks what the fans should do about this summer's competitions and how to reconcile fury at USAG—and unwillingness to give money to the organization— with a desire to ENJOY GYMNASTICS and support the gymnasts.
Plus, the meet.
Simone's Return AJLKJWS:LDKJS:LDKHJ:LSHLKSJHFLJSAHD

Did we mention that Simone is back?

Simone.

The new seniors you must watch

Jade Carey – all-around star?

Who has the best opportunity to swoop in and win while the big girls only do bars and beam?

Who desperately needs a score from this meet?

Must-watch routines from Madelyn Williams, Emily Lee, Shilese Jones, and Olivia Dunne

50 juniors who are all definitely going to win the meet simultaneously

Previewing the new baby juniors who are about to become your obsessions
SUPPORT THE SHOW
RELATED EPISODES
MORE WAYS TO LISTEN 
SaveSave