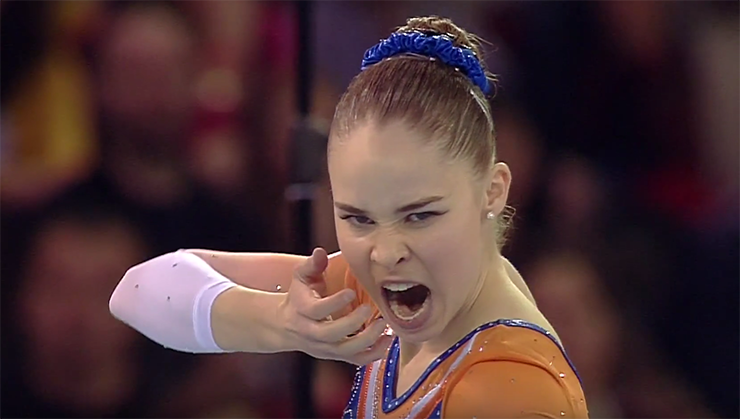 LISTEN HERE

This week, we have a special episode commissioned by InterGalactic Champion level Club Gym Nerd member Dee, who requested an episode all about our favorite floor routines ever! We're so, so happy to oblige.
HERE is the YouTube playlist of all the routines we will be commenting on in the episode. We'll tell you when to press play, so you can watch along with us as we die of pretty (or hilarity).  Plus…
The word "artistry"—how we feel about using the A word and how we personally define artistry in gymnastics floor routines 

What qualities characterize our favorite floor routines

Why we won't shut up about Netherlands floor

The importance of keeping floor exercise weird

How subjective qualities like artistry can be evaluated numerically when determining scores

Why aren't choreographers the stars of gymnastics?
SUPPORT THE SHOW
FURTHER READING ON THE BALANCE BEAM SITUATION
European Championships Team Selections
National Team Rankings – July 2018
RELATED EPISODES
MORE WAYS TO LISTEN