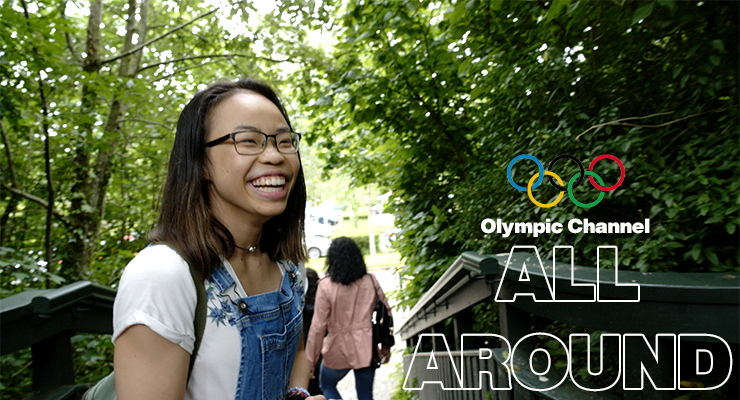 LISTEN HERE
BUM-BUM-BUMMMMMMMM
To start things off this week, we are joined by a little someone you might have heard of named Morgan Hurd, who has a special announcement about an exciting new project she's been working on. The sound you hear from coast-to-coast is Jessica screaming (literally). Then Scott Bregman chats with us about how this project came to be and all the deets you need to know.
What is it?
"All Around" launches on Tuesday, 6 August with new episodes each month for the next year. 
Where can I watch?
"All Around" can be watched on the International Olympic Committee's Olympic Channel which is available worldwide at olympicchannel.com, its mobile apps and on Apple TV, Roku, Amazon and Android TV. It is subscription-free so you do not need a television subscription.
In addition to the online episodes, we will be creating and posting exclusive content such as diaries and personal photos on social media in between episodes.
What about TV?
In the United States, episodes will be available on the cable network "Olympic Channel: Home of Team USA" in 2020.
UNIVERSITY GAMES
MEN'S NATIONAL QUALIFIER
SUPPORT THE SHOW
RELATED EPISODES
MORE WAYS TO LISTEN