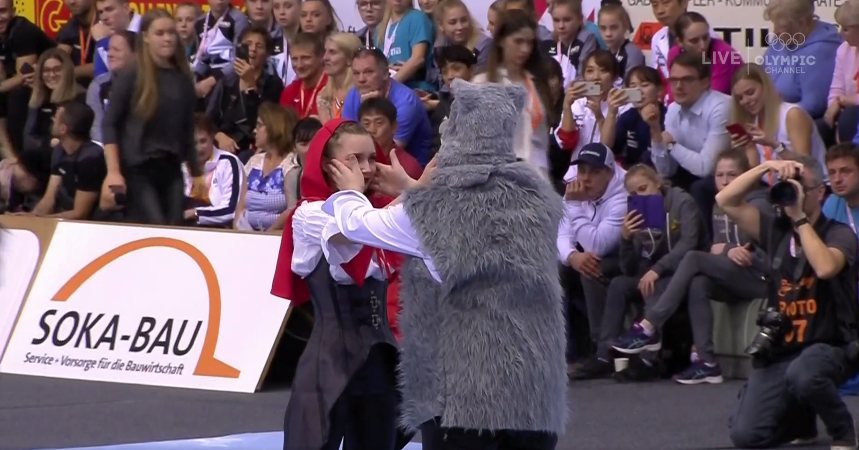 LISTEN HERE
GYMTERNET NEWS
We begin this week with a visit back to the land of dumpster fires. Louise Radnofsky has a piece for the WSJ on how information about the Nassar investigation was withheld from Simone—and information that Simone was a likely victim was in turn withheld from the FBI.
We delve into the predictably terrible things we learn about Steve Penny and why information like this is still trickling out three years later, with further reporting from Scott Reid at the OC Register on the behavior of the FBI and how many holes there still are in our understanding of the FBI's failures. 
COTTBUS WORLD CUP
Now to the fun part! The 5th of 8 events in the apparatus Olympic qualification series is now complete, and we discuss
Does the FIG understand its own Olympic qualification rules?
Andrea Maldonado debuted a FRONT TRIPLE FULL and got it named after herself
Hidetaka Miyachi isn't real, and how the demon spirit of Epke's sinuses disrupted the HB final
Yu Linmin, Maria Paseka, and the state of the "Jade Carey spot"
Whose Olympic hopes are on life support, the return of Claudia Fragapane, sighRomania, and Spencer has some unacceptable, disgusting heresy to spout about Marta Pihan-Kulesza.
Japanese gymnasts you might not know but need to: Urara Ashikawa (who beat Li Qi) and Kazuki Minami
General weird observations about Hayden Skinner's floor run, Stephen Nedoroscik's devastating lack of goggles, justice for Emma Nedov, which MAG vaulter is "well hung," a unique Little Red Riding Hood performance, and that time Jessica thought Teja Belak did an Amanar which makes Spencer exhibit joy for the very first time.
ESSENTIAL VIEWING
Marta Pihan-Kulesza and daughter Jagna in their matching Pink Panther leotards by Sylvia P.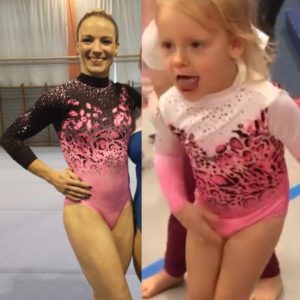 SUPPORT THE SHOW
FURTHER READING
RELATED EPISODES
MORE WAYS TO LISTEN