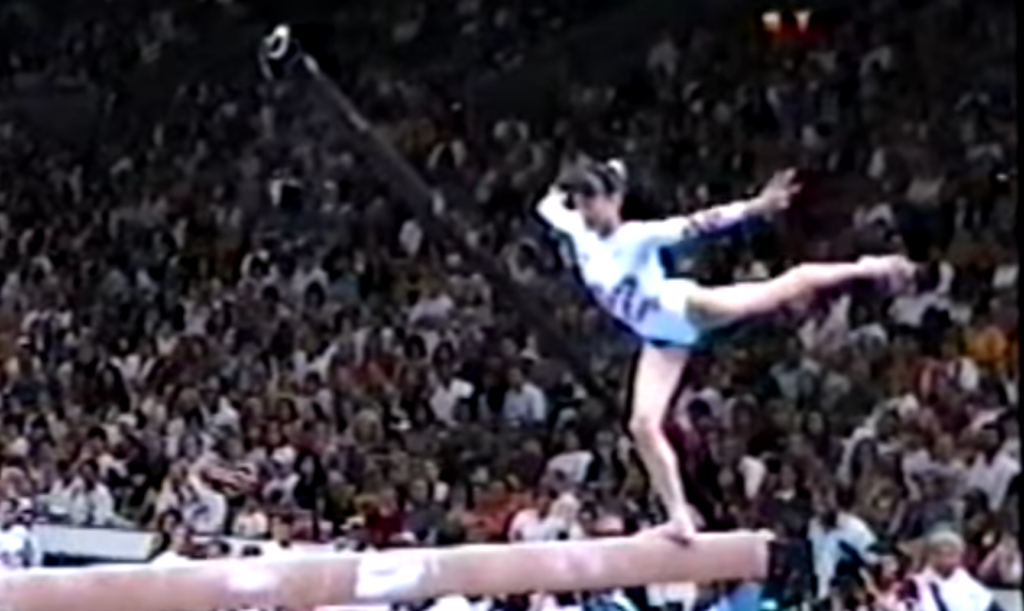 LISTEN HERE

This episode has been commissioned by Club Gym Nerd member Billy, who has used his commission to give a gift to you, the listeners, by commissioning a fan-idea episode—it's a special tribute to the most dedicated of gym nerds for our 400th episode!
This is a super-extra gym nerdy topic submitted by Poor Lawyer who said, "spend one hour designing compulsory routines for 2024, if they returned." Eeeeeeee! (Spoiler alert: it's more than an hour.) 
We discuss the background of compulsories and why we love them (a segment for the young youthful youngs who may have grown up in a time without compulsories), celebrate Spencer's favorite part of any game—an extensive review of the rules before you start—and go event by event to design the definitely real and absolutely going to happen compulsory routines at the 2024 Olympics. It mostly consists of Spencer presenting awesome, carefully constructed routines and Jessica callously and viciously tearing them to shreds. You guys, it's on. We even have some ideas for men's compulsories (on the good events).
FURTHER READING
What the eff are these elements we're talking about? Find them—with GIFs, naming conventions, and background—in the Balance Beam Situation's clickable code of points.
SUPPORT THE SHOW
RELATED EPISODES
MORE WAYS TO LISTEN