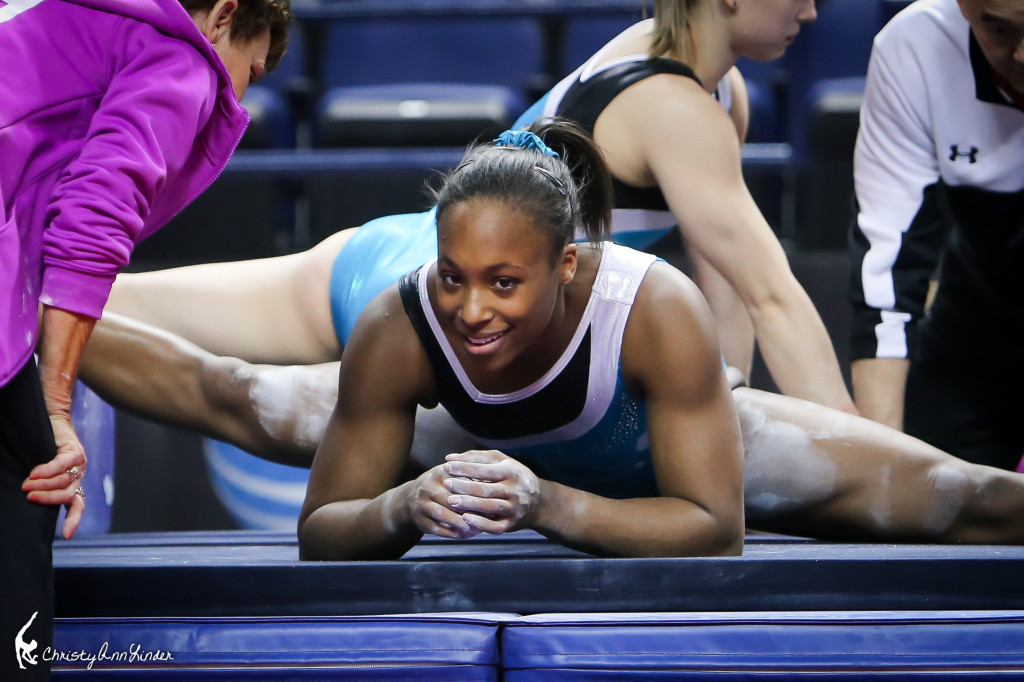 In the news, Uncle Tim, Evan, and Jess chat about:
Elizabeth Price's decision to retire from the national team in order to go to Stanford.
The unprecedented 7th national title with a low for Kohei Uchimura.
Chinese women's National Championships; mature choreography; Yao Jinnan's 7.0 bar routine; beam star, Bai "The Blue Finch" Yawen; Huang Huidan's bar dismount!
Thi Ha Thanh Phan showing she's not just a vault worker at the Osijek World Cup, and Brazil debuts floor cosmonaut-tumbler, Angelo Dias de Assumpção.
Is it fair that both an Arabian double pike is an E and an Arabian double pike ½ out is an E, or should the half turn have a greater value?
FIG stepping in to fund Ukraine's trip to the European Championships.
Louis Smith MBE is not happy about being off the Euro team and lets everyone know about it. Can British Gymnastics improve their intra-team communication?
Our favorite champions from the level 10, JO National Championships, including Alicia Boren's hot FX and Olivia Karas stuck-like-a-mutha vault.

Then we discuss the latest news stories from around the gymternet:
Louis Smith, Luke Carson and Theo Seager comment on the European Team selection.
As Spanny reported months ago on this very show, Shawn Johnson WILL be on The Celebrity Apprentice next season.
New Super Awesome Choreographer alert! Gina Starbuck, watch this and tell us which gymnast is best suited for her style.
The similarities between coach Aimee Boorman and Simone Biles and the way Aliya Mustafina and her coach, Raisa Ganina work together.
The latest McKayla Maroney interview gives us more details on her extremely serious leg injury on tour.
How will gay and female fans be treated at the Doha World Championships in 2018?

Spanny Tampson recaps The Sarah and Suzanne show and NADIA the movie!
Uncle Tim and Jessica weigh-in over at The Couch Gymnast for Love it or Hate it? The Non-Ballet Routine.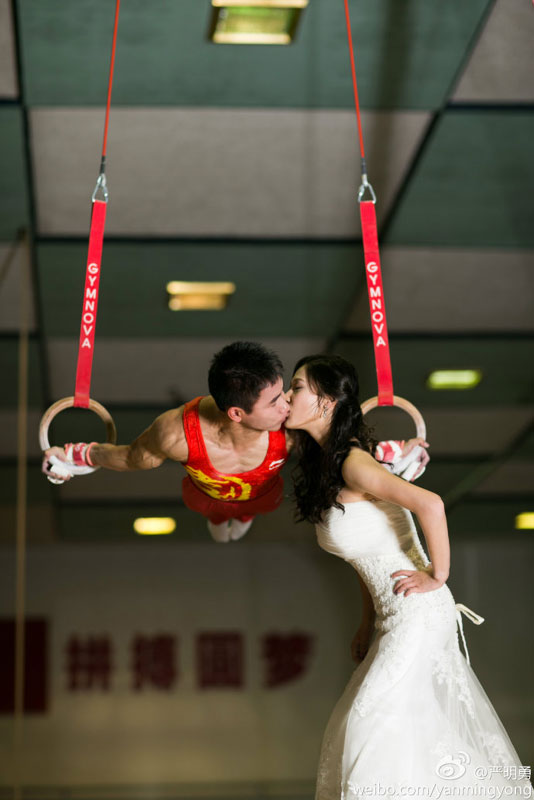 Gymnast Yan Mingyong & former trampolinist Ma Qiujing tied the knot in style! Do any of you have gymnastics wedding, prom, engagement photos like these? Share them with us!  We want to see! More photos: buff.ly/1uNkYSf

Here is the video playlist for this week's episode.

Jake Dalton double twisting double layout.

Jake Dalton arabian double layout (Tamayo), half out.



The GymCastic Podcast by gymcastic.com is licensed under a Creative Commons Attribution-NonCommercial-NoDerivs 3.0 Unported License.
Based on a work at gymcastic.com.