Welcome to Behind The Scenes!
We record right here on this page at noon Pacific. Our weekly Behind The Scenes Q&A live podcast is for Club Gym Nerd members. It's our appreciation love letter to Club members for supporting our work. Here's how to ask questions live.
We discuss all of your questions about Championships, NCAA conference shakeups, Heartstopper, riding tricycles in basements and Sanne's clear hip Nabieva.
Not a member?
Join here
. Not sure if you are ready to join? Watch College & Cocktails week one for
free here
.
The GymCastic Store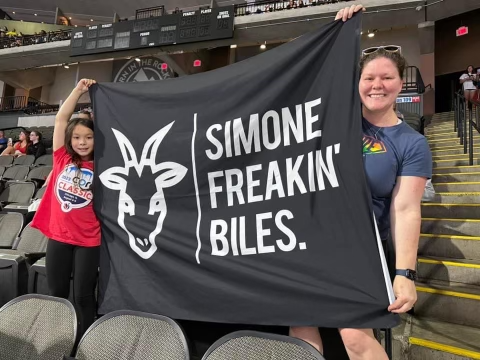 RELATED EPISODES & RESOURCES
MORE WAYS TO LISTEN HERE