[et_pb_section fb_built="1″ admin_label="section" _builder_version="3.22″][et_pb_row admin_label="row" _builder_version="3.25″ background_size="initial" background_position="top_left" background_repeat="repeat"][et_pb_column type="4_4″ _builder_version="3.25″ custom_padding="|||" custom_padding__hover="|||"][et_pb_image src="https://gymcastic.com/wp-content/uploads/2021/01/lazzariheader.png" _builder_version="4.4.1″][/et_pb_image][et_pb_text admin_label="Text" _builder_version="3.27.4″ background_size="initial" background_position="top_left" background_repeat="repeat"]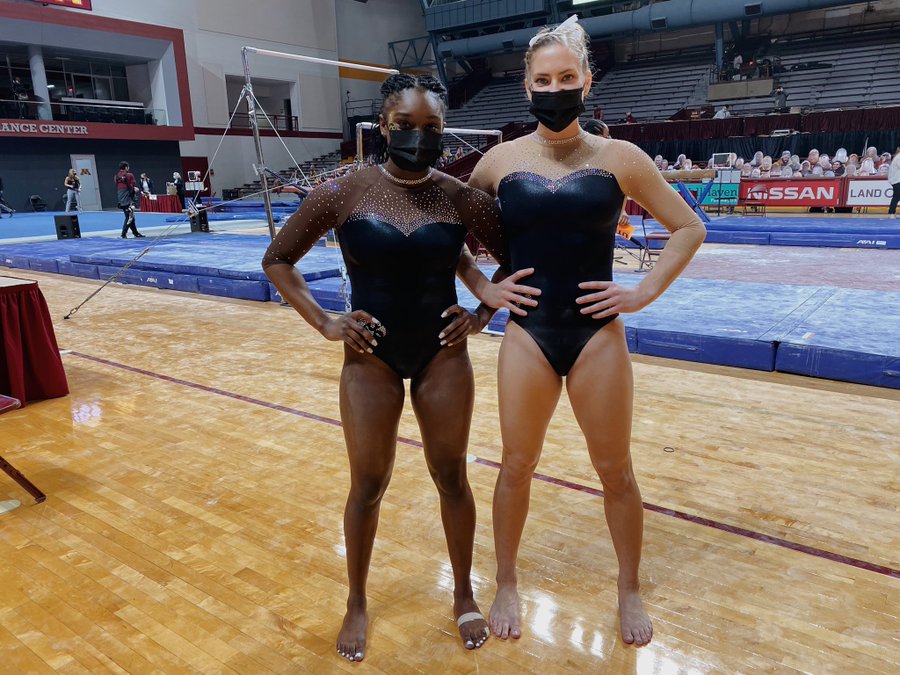 LISTEN

WATCH
Club Gym Nerd members can watch the podcast being recorded and see video clips of the gymnastics while we discuss.Please login to your Club Gym Nerd account to listen and/or watch this episode. Not a member? Join here.

NCAA NEWS

Five Florida gymnasts kneel for the national anthem, and Florida overtakes Oklahoma as the #1 team


Ona Loper's toe point is the best all-arounder in the country

Mya Hooten's vault and Alyssa Perez-Lugones's dancing show gymnastics at its comedic best

Iowa is our favorite team of all time for this week with their skin colored mesh leos.


When a leo reveal video goes TOO FAR
MINI COMMISSION
PLUS…

Kensley is here to recap all the gymnastics action and mask inaction at the Galveston Beach Blast Invitational Superspreader

NCAA men's gymnastics held the first-ever virtual meets on Virtius and they went really well!
JOIN CLUB GYM NERD
RELATED EPISODES
MORE WAYS TO LISTEN
[/et_pb_text][et_pb_comments _builder_version="4.4.1″][/et_pb_comments][/et_pb_column][/et_pb_row][/et_pb_section][et_pb_section fb_built="1″ _builder_version="4.4.1″][et_pb_row _builder_version="4.4.1″][et_pb_column type="4_4″ _builder_version="4.4.1″][/et_pb_column][/et_pb_row][/et_pb_section]