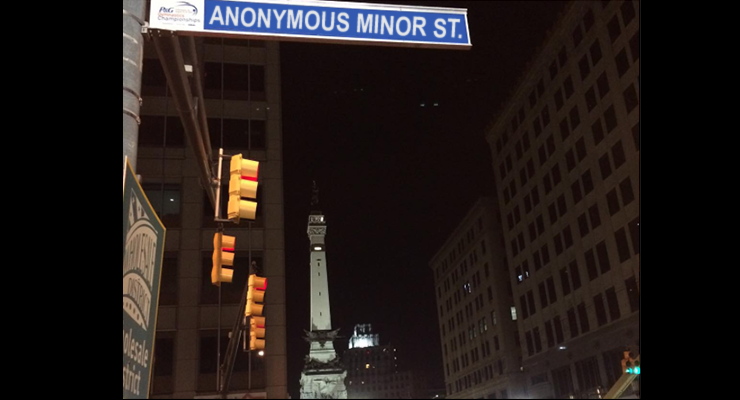 Sport psychologist Dr. Megan Neyer and Katherine Starr from Safe4Athletes join us to talk about the arrest of Olympic coach Marvin Sharp on child pornography and charges of molesting one of his athletes.  We discuss:
Why  a "don't talk back" policy can sets kids up to be victims.
Conditions that lead to abuse, both through grooming and organizational loopholes.
What the alleged victim might be feeling and how best to support her as a community.
Steps the gymnastics community can take in preventing abuse:

Mandate moral, ethical and specific behavior guidelines
Apply a policy that makes misbehavior, not just criminal activity grounds for dismissal
Parent, coach and athlete education about those guidelines because policies without education create cynicism
Enforcement by someone other than the owner of the gym
External oversight through an athlete welfare advocate and if necessary an external advocate for intervention or accountability when necessary.

Why child athletes are especially vulnerable to abuse (This is where Bruno Grandi got something right. Part of his reasoning for raising the minimum age for seniors was to prevent abuse. The older the athlete, the less likely they are to be abused.)
The bottom line for owner's pocket books: why gymnastics schools who do not have a comprehensive abusive prevention program in place will go out of business.
Why National Governing Bodies (NGB) like USA Gymnastics need to make gymnastics a much less hospitable place for abusers and a more powerful place for gymnasts.
Gym Myth Busters: Do boys need protection from pedophiles just as much as girls do?

Why abuse of boys go under-reported.
What special cultural issues prevent boys from seeking treatment.


Our weekly roundup of the latest news stories from around the gymternet include:
There's a new toe-on-counter-Kim being done by a Hawaiian superstar!
Hollie Vise and Alex Naddour's future baby girl will have to battle baby Springer for butterfly roll world domination.
Katelyn Ohashi is doing bars again!
Larisa Iordache is going to compete very soon.
Aliya Mustafina has not taken a break from gymnastics. You can put the prayer vigil away now.

Maria Paseka proves she  is on level 3 of the Brestyan leg circuit with her scary Amanar landing.

Ablyazin's D keeps getting bigger and bigger

Jake Dalton had shoulder surgery.
Men's gymnastics might move to eight skills after Rio and some people on this show are THRILLED about it.
Your Feedback:

We are the new cure for morning sickness
Every American women's Olympic gymnastics team from 1996 to 2008 had a gymnast in her 20s on the team.
An American Dietician in Denmark weighs-in on our Chris Brooks screams for food after P&G Championships
Paul Ruggeri is the Brenna Dowell of the men's program.
Does Marta think that Gabby isn't working hard enough or is she upset about her gym change?

Episode 56: Preventing Abuse in Gymnastics covers:
Stopping abusers from club-hopping.
Creating a standard of behavior an effective tool for identifying grooming behavior and abusers early.
Stopping character assassination of girls who are abused.
Learning how to speak up and being heard by adults.
Why kids don't come forward when they are abused by a coach.
How to support a gymnast who has been abused once he or she comes back to the gym.
What questions to ask before choosing a gym.