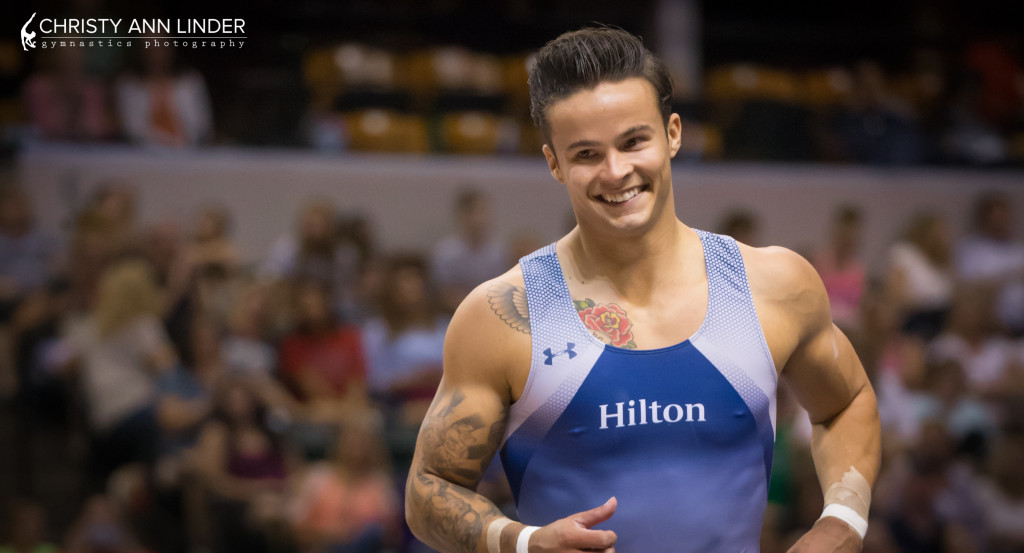 We covered the finals of the senior women's national gymnastics championship in Episode 161. Today, it's our full recap of the 2015 Men's and Jr. Women's P&G Championships. Uncle Tim, Lindsey Green from Bustle, and Jessica chat about:
A listener Rage-o-Meter; we had a junior adoption waitlist that wasn't funny to everyone. How to respect short, bad ass gymnasts without infantilizing these amazing athletes.
Al Trautwig forgot Nastia's name on NBC but she had the last laugh.
The curse of the high bar; was there butter on it, did the curse hit Yin Alvarez in the ankle and cause his cheering injury? We investigate every possiblity!
The Laurie Hernandez vs. Jazzy Foberg junior showdown! Finally a championship that was too close to call until the final event!

Could Christina Desiderio be the Kyla Ross of the Rio Olympic team?

The GymCastic Awards for Artistry and Elegance go to Emily Gaskins, Maile O'Keefe, Trinity Thomas and Deanne Soza. We tell you why.
Behind the scenes moments in the arena that you didn't see on camera.
In defense of Aly Raisman's bars; complain all you want about her knees, she's going to hit when it counts.
The scoring of Nia Dennis and Bailie Key; one was missing a requirement.
We love angry make-up gymnastics and Sam Mikulak delivered!
Ethical Conflict: Should Steve Butcher be president of the FIG Men's Technical Committee while simultaneously selecting the US men's world team?
Why was Chris Brooks left off of the world team even though he placed  third all-around and do we agree with the selection procedures of the men's program.

Has their performance level exceeded their preparation protocols?
Is it unfair to compare the women's and mens' program results and preparation?
Paul Ruggeri tell us what he thinks of the selection procedures after being an alternate forever and ever.

Pommel Horse Bingo; why the coaches and athletes were talking to the judges during the meet.
The Grip Break Rule: Hunter Justus was able to perform his rings routine after breaking his grip. Justice at last!


Television, webcast and YouTube coverage
Live competition coverage.

Television. NBC Sports Network will televise the first two days tape delayed. The schedule is listed below.

Aug. 24 – Men – 3 p.m. ET – NBC, live
Universal Sports is streaming replays of women's and men's prelims can be found here.

Webcast. With analysts 2008 Olympic medalists Samantha Peszek and Raj Bhavsar, USA Gymnastics will provided webcast coverage of all four junior competitive sessions, as well as the first night of both the senior women and men's competition. Former NCAA and Big Ten champion Evan Heiter will join Peszek and Bhavsar as the host. The webcasts will be available worldwide free of charge on PGChamps.com.

USA Gymnastics on YouTube. USA Gymnastics will post coverage of the P&G Championships, including nearly every competition routine, after the conclusion of the event, interviews from media day and post-competition, and clips from podium training.
If you are having trouble with access outside of the United States, try using a virtual private network (VPN). Our listeners recomend TunnelBear, Hola, ZenMate and GetUsVPN.