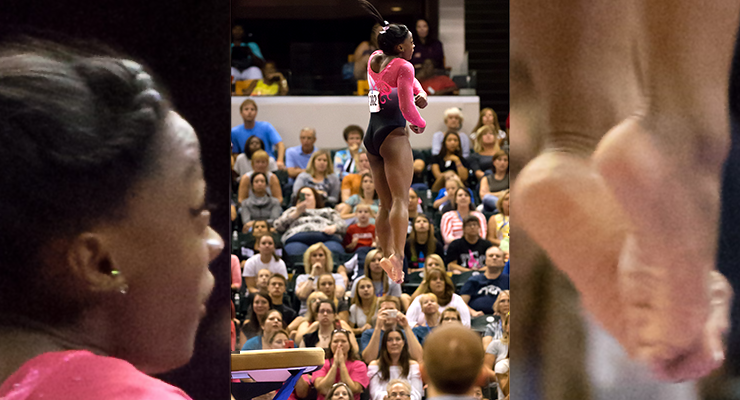 We are in Indianapolis for the 2015 P&G Championships (AKA the US Artistic Gymnastics National Championships). This episode was recorded from a live Periscope broadcast which you can watch below (coming soon). We will be Periscoping again after the women's finals on Saturday night! Download the Periscope app to watch live on Saturday night! On this podcast with special guest, 2012 Junior National Champion, Lexie Priessman,  Lauren Hopkins, Cordelia Price and Dvora Myers we chat about:
It was not as bad as the 2011 Splatfest but 2015 splatfest Gabby Douglas looked unshakable until the last event. Marta is not going to be happy.
What the results tell us: everyone under the top 5 are very very very closely matched.
Brenna Dowell smacked the haters upside the head with her BRILLIANT performance on every apparatus but especially with her 6.7 difficulty bar routine! WE SCREAMED WITH JOY!
Simone had an uncharacteristic and surprising, especially to her, fall on floor but she came back to break the execution score world record on vault with a 9.85 from her stuck Amanar!
McKayla Maroney doesn't have a heart condition, Marta is misinformed.
We told you Maggie Nichols was the one to watch and her second place finished confirmed our genius prediction…. along with her magnificent work.
Aly Raisman and Kyla Ross had off night but vowed to face Marta together to make it less painful.
Nia Dennis may have mad the most successful gym change ever because she placed third on vault and beam and had one of the most exciting, if uncontrolled bar routines of all time! It was like watching Pegan  or Zonderland do high bar.
Full details on every junior from the rock steady dependability of Jazzy Foberg, Gabby Perea and Morgan Hurd to the shinning star of Laurie Hernandez, Sydney Johnson-Scharpf and Ragan Smith.
Listener Meet-Up
When: Immediately following Senior Women's Finals on Saturday, August 15th.
Where: LOCATION CHANGED! 
New Location: McCormick & Schmick's at the Hilton Indianapolis Hotel & Suites
 120 W Market St, Indianapolis
What: Meet your fellow gym nerds and win some GymCastic podcast swag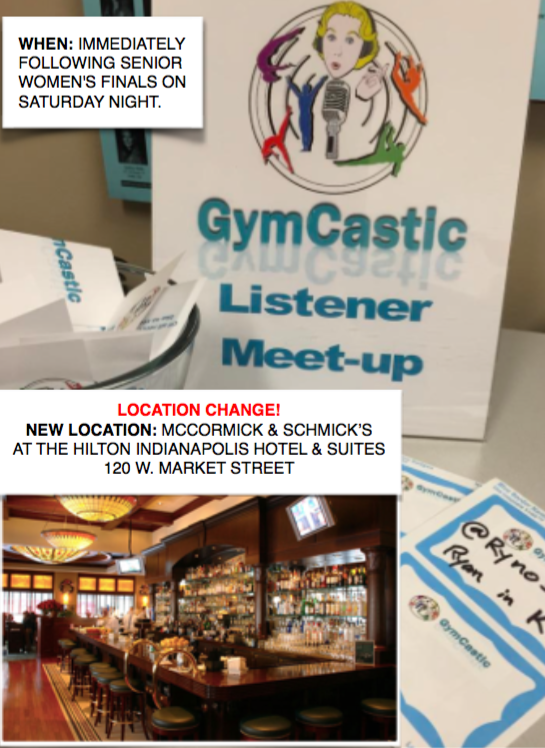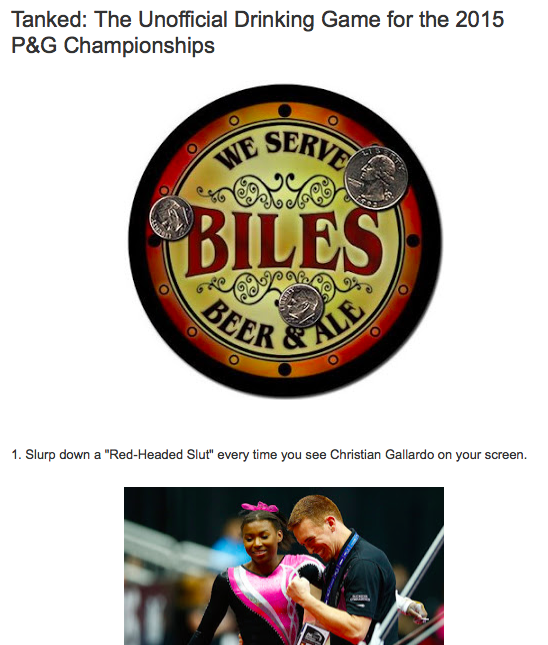 Periscope videos coming soon!