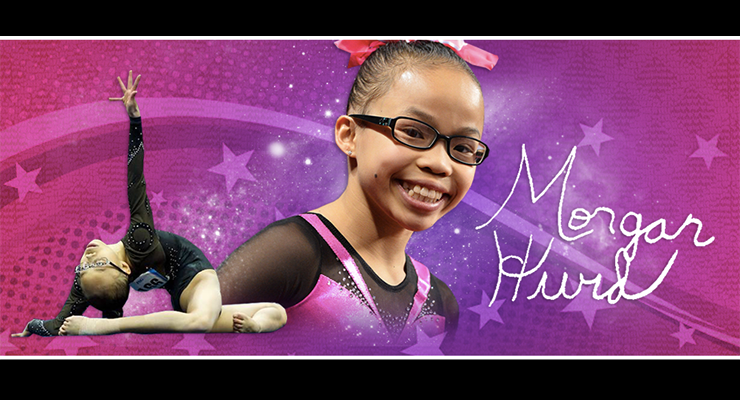 LISTEN HERE
NEWS
In the news, Uncle Tim, Spencer, and Jessica chat about:
Our favorite moments from last week's interview with

Alicia Sacramone

 

Controversy (of course) at Australian Olympic Trials (4:01)

 Rhythmic and Trampoline Olympic Trials (11:09)

Rhythmic roup qualifies for first time, ever.
Sadness, injuries, elation and awesome adult gymnastics from tramp (14:04)

"The legs that I had, the butt that I had were why I jumped so high" – Olympic Champion Rosie MacLennan (CAN)

video

P&G Championships Preview (1:03:30)

How to watch live, online and on tv here. Sam Peszek and Evan Heiter are doing juniors analysis!
Who we are looking forward to watching who won't go to Rio (Morgan Hurd, Emily Gaskins)
Who is in a do or die situation to qualify to Rio or even Trials
Recap of Beyond the Routine with Bailie Key who has scratched from P&Gs

Men's Olympic Trials Preview (1:24:36)

W.D.M. How the men qualify to the team.
When will the team actually be named?
Top 4 storylines to watch?
Mr. Hollie Vise, Alex Naddour says baby and wife help his gymnastics.
GYMTERNET NEWS
Our weekly roundup of the latest news stories from around the gymternet include:
Rhythmic gymnastics attempted suicide
The many retirements and injuries including Komova. 
Why USA Gymnastics need to change their rules. None of these coaches have been banned or publicly suspended yet! (26:47)
Louis Smith accused of objectifying Carly Patterson with close-up bottom shot (49:31)
Bias in judging: Should judges be allowed to judge their relatives or gymnasts?

Tatiana Nabiyeva's coach-judge was cleared by the FIG

Awesome skills alert:
NCAA News:

Penn State abuse news: People magazine and the Washington Post have covered this and yet, the head coach still remains there.
LSU gymnastic coach D-D Breaux gets boost in pay, now makes $240,000.
Miss Val launched a website and announced that she is writing a book.

Book Mania – check them all out in our store here.
RELATED LINKS
#DouglasFamilyDrag Contest
The Hard Way To Sucess featuring Gabby Jupp
List of gymnasts on Snapchat
Details in Maria Olaru book The Price of Gold. Uncomfortable Honesty.
Golden Era of Gymnastics book by Karen Hollis
RELATED EPISODES
Douglas Family Gold on Oxygen Podcast Recaps
RELATED PHOTOS
How do the women qualify from P&G Championships to Olympic Trials in 2016?

How the men are chosen for the US Olympic Team

VIDEOS FROM AUS NATIONALS
Emma Nedov Floor: https://www.youtube.com/watch?v=3GcK8fUuyCQ
Olivia Vivian Bars: https://www.youtube.com/watch?v=qAmKTzU3GEc
Olivia Vivian Floor: https://www.youtube.com/watch?v=K2WQwVf7Pi8
Alex Eade Beam: https://www.youtube.com/watch?v=naPARbx6RO0
Georgia-Rose Brown Floor: https://www.youtube.com/watch?v=kHpSpJuvEXw
Kiara Munteanu Floor: https://www.youtube.com/watch?v=fkwOj5Za7WY
Alex Eade Floor: https://www.youtube.com/watch?v=3VQl_qlQ8Bw
Larrissa Miller Floor: https://www.youtube.com/watch?v=702PWpa7YVo
Emma Nedov Beam: https://www.youtube.com/watch?v=OMKL6rSg6kQ
SUPPORT THE SHOW: 
Join the Gym Nerd Club for only $2/mo.

or $20/yr

.
When you join the GymCastic club, you'll get all of the following perks:
One of a kind GymCastic Ringtone (actually you get three! One of them is naughty.)

Automatically entered for 6 awesome giveaways per year (super gymnerdy goodies like tickets and swag.)

The June  giveaway is a genuine, autographed Aly Raisman baseball card, still safely encased in nerdalicious plastic.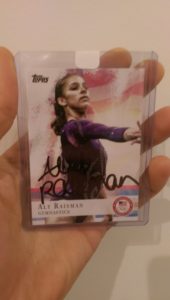 You will be notified first when new merchandise comes out (early birds get shirts for 30% off!)

Our undying gratitude and the good feeling that you are making this podcast possible.
MORE WAYS TO LISTEN