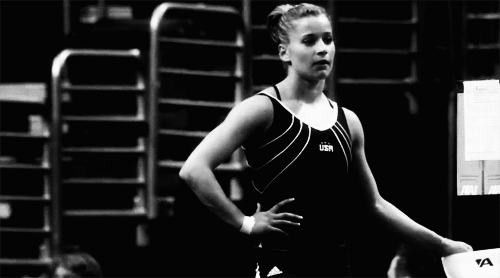 THIS WEEK'S INTERVIEW
We are honored and humbled to welcome back the legend herself, Alicia Sacramone, to celebrate our 200th episode. She joined us for episode 43, the  first ever panel on LGBT Issues in Gymnastics in 2013. Since then she's married her longtime boyfriend, started a few businesses, and began coaching and doing choreography. Alicia is expecting her first child this summer. The Olympic silver medalist, 10x World medalist and 4x World Champion discussed: 
The crazy vault she never got to compete

Her goal as a television analyst for the SEC Network

Competing in college at Brown and elite simultaneously

How Marta Karolyi reacted and why she decided to go pro with Under Armour

 Transitioning to the open-ended scoring system: 

The 2006 floor leap series incident when her routine wasn't credited and she didn't make finals

Placing behind Cheng Fei in 2008 Olympic vault final even though Fei had a fall

Which gymnast rocked the Code of Points best

Clarifying the facts from Shawn Johnson's recent speech for the Regan Foundation. 

The Comeback:

Tokyo World Championships achilles tear, pain medication and fan reactions to her being awarded the team gold medal even though she couldn't compete.

How her husband and cross training helped, and what technology she used to come back better than ever after her injury. 

Why Brestyan's gymnasts don't get injured when they land short. Here is a video sample of  "Brestyan Legs" 

2012 Olympic Trials: what happened behind the scenes, did the selection committee make the right choice, and what she did to get over it

Almost getting into a fight with Isabella Severino (FRA) on the dance floor and the competition floor!

Being the Athlete Representative at USA Gymnastics

Combating

barbaric

training methods

How she promoted positive body image and health education

Why USA Gymnastics has struggled to retain dietitians and nutritionists for the national team. 

Her own struggles with healthy eating

Growing up in a leotard: 

A little advice about boobs, hygiene, underwear and hair that every coach, parent and gymnast can benefit from. 

Are cameras too close to gymnasts on the sidelines of the competition?

What she tells the directors on the SEC Network about appropriate and inappropriate shots.
SUPPORT THE SHOW: Join the Gym Nerd Club

for only $2/mo. or $20/yr.
When you join the GymCastic club, you'll get all of the following perks:
One of a kind GymCastic Ringtone (actually you get three! One of them is naughty.)

Automatically entered for 6 awesome giveaways per year (super gymnerdy goodies like tickets and swag.)

The June  giveaway is a genuine, autographed Aly Raisman baseball card, still safely encased in nerdalicious plastic.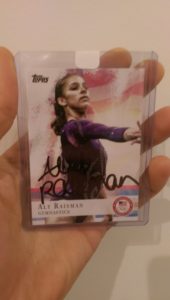 You will be notified first when new merchandise comes out (early birds get shirts for 30% off!)

Our undying gratitude and the good feeling that you are making this podcast possible.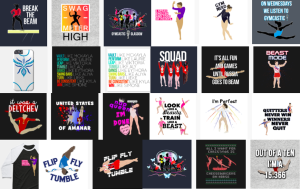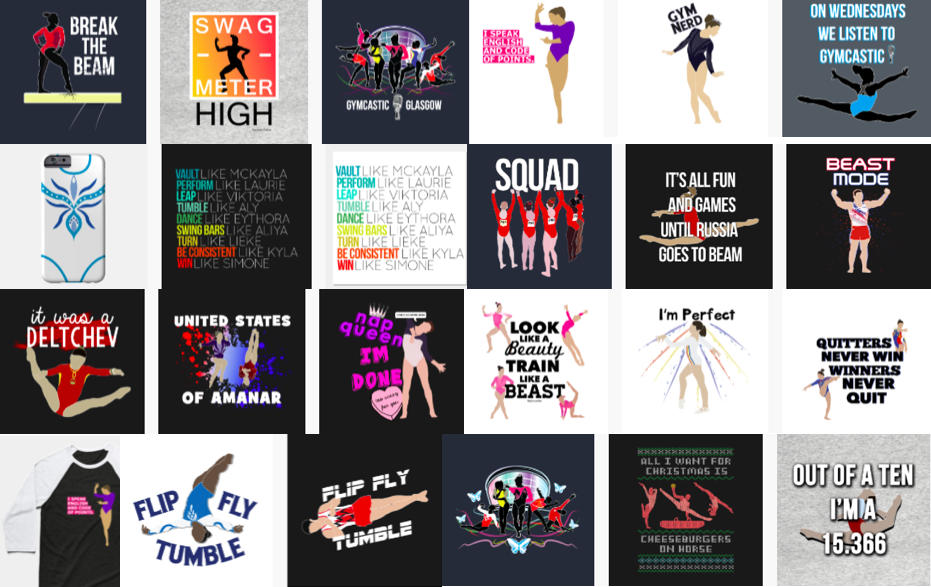 RELATED EPISODES
SUBSCRIBE