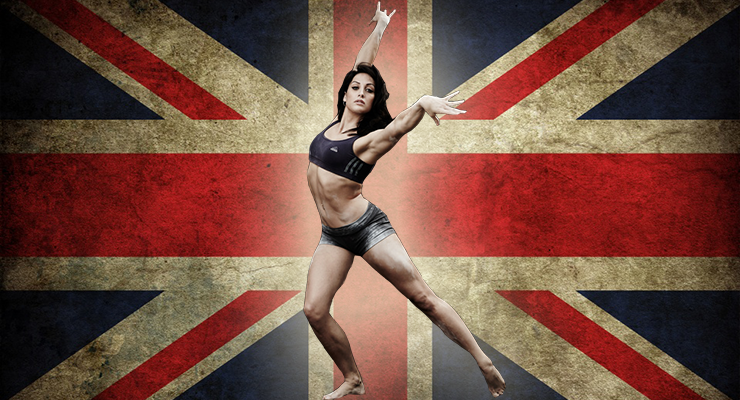 Lady Lisa Mason, as she will be known on this show because she is the owner of the sexiest gymnastics property in the land (AKA, her Instagram), is an Olympian; a World Cup champion; won the British Championships three time in a row; was the youngest British Champion ever and even beat Produnova and Khorkina on Floor at a World Cup on her way to a historic all-around appearance final in Sydney–the first ever for a Brit. She's back, competing again at age 32. Oh, and she has a daughter, goes to night school, works for a living and trains for elite competition yet still finds time to make us laugh with her uncensored tweets. We discuss:
Missing out on the balance beam final at the Sydney Olympics, the vault height debacle, its effect on her to this day, and her opinion of Raducan's ban for taking cold medicine.
How her training has changed over the years, the dance secret that allows her to keep going, adjusting to the new vault table, handling nerves and muscle memory versus strength.
Teen Shenanigans: Sneaking into the Lilleshall gym at night, busking at meets abroad and putting naked teammates into suitcases.
Motherhood: The decision to become a mother (was labor easier because of her 12-pac abs?), post-natal pelvic floor strengthening, why she banned her own mother from meets, and her advice for parents on health and fitness.
Does she ever regret wearing her heart on her sleeve and being so outspoken?
Working at International Gymnastics Camp, which she calls a "Gymnastics Utopia" with waffles for breakfast and the competing in Pro Gymnastics Challenge.
Managing uneven bars despite her jetpack booty acting as a counter weight.
Beating Khorkina and Produnova at the old school World Cup battles where the only a back-to-back routines won gold, and got lifted up on a fork lift.
Training at the Romanian national training center, Deva as a kid, smuggling cheeseburgers to Lavinia Milosovici and that one time Octavian Belu apologized for his gymnast winning the silver medal instead of Lisa.
Loving the American way of life and how it connected her to Australian, Oregon State alum, Olivia Vivian.
Finding the financial resources to pursue her career as an adult.
What to do when the bars come unhinged but you still have to compete.
The beauty and elaborate modesty preservation efforts it took to photograph her naked for Sports Uncovered.
Then, in a GymCastic first she translates her tweets for us, so that we don't have to look everything up on Urban Dictionary.

Follow Lisa on Instagram, Twitter or book her for for stunts or modeling in your next commercial here. Download the Sport magazine app to see the Sports Uncovered raw photo shoots with Lisa, Dan Keatings and Hannah Whelan (no dates have been revealed as of this episode posting).