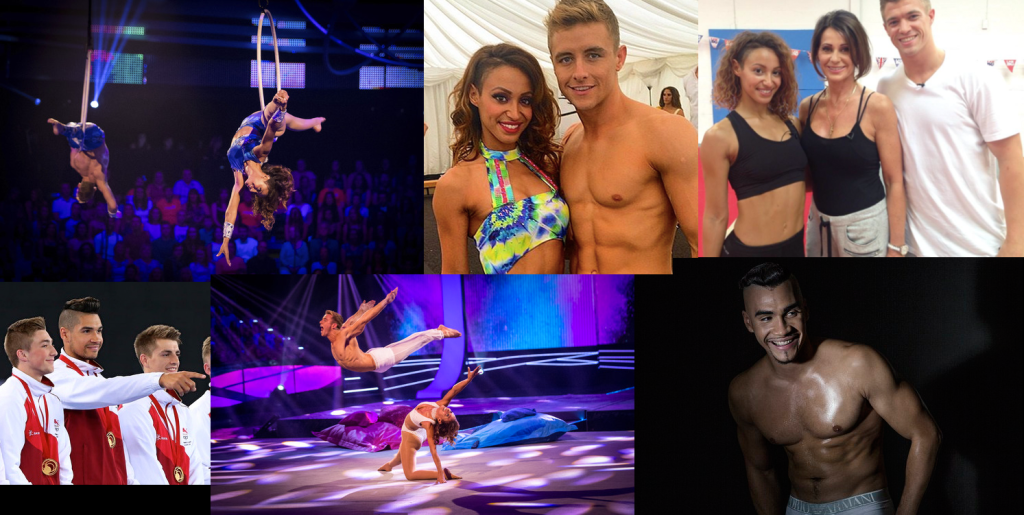 It's interview-o-rama today on the show! Louis Smith is here to answer your Book Club questions. Amelle Berrabah, the British singer and finalist on BBC One's gymnastics tv show, Tumble, is here with her coach David-Roy Wood (who also coaches Princess Catherine). And by the way, Amelle is going to continue with adult gymnastics when the show is over because she loves the fitness results she's achieved during training! To conclude, Jessica and Emma recap Tumble episode 5 before the big finale on Saturday where NADIA WILL BE PERFORMING!
Louis Smith tells us:

If he was every suspicious of his dad's motives when he came back into his life.
Exactly why he was so upset about not being named to the GB squad for Europeans and how he thinks it should have been handled.
If there is any truth to the Lucy Mecklenberg romance rumors
How he concentrated on training with Lisa Mason and Rochelle Douglas in the same gym and advice for asking out a teammate.
What he would change about Tumble for next season.

Amelle and Dave tell us:

What they learned from Nadia's surprise visit to their balance beam training session.
About the training schedule and pressures of Tumble.
Overcoming fear and doubt when there are millions of people watching.
Find an adult gymnastics program in the US on Jessica's website masters-gymnastics.com. Or discover the gymnastics program that's right for you with a video introduction to all of the different disciplines of the sport.
Find out more about BBC One's Tumble on the official website. Watch full episodes on the BBC One YouTube Channel.
If you are outside of the UK and want to watch Tumble on BBC One, you can use FreeTVCafe.net here.  Use at your own risk. There are a ton of play buttons that will automatically download crap onto your computer. Be extremely careful not to click on an advertisement. Less risky is using a VPN like TunnelBear, Zenmate, GetUsVPN.