LISTEN HERE
IN THE NEWS
Karla commissioned this episode because she wants everyone "to be able to appreciate the beauty that was Ukrainian gymnastics back when artistry was expected and not shockingly rare."  Uncle Tim, Spencer, and Jessica chat about:
Legacy of Champions (4:30)

Favorite Skills (24:31)

The Fall (36:50)

MAG Ukraine 2012 team controversy:  no bronze because of Kohei non-handstand dismount on pommel horse protest. 

MAG Ukraine at the 2016 Olympic Games, did not compete a full team on each event in Team Finals.

Stella Zakharova and the Ukrainian Federation. Her interview

here. 

Yana Demyanchuk 

2010 beam EF.

The Greatest Gymnast Who Never Won Anything  Except Our Hearts! (49:37)

Anna Mirgorodskaya: smooth and confident

80s beam and innovative bars. 

Olga Roschupkina wins the Everyone Else's

Side Flip

is Dead To Me Now Award. 

Alyona Kasha gorgeous

floor,

tumbling and smirk. She also vaulted the rare and illusive laid out handspring front. 

Maria Livchikova and her insane

beam. 

Natalia Kalinina 1990 Goodwill Games

floor.

The Future (58:25)
CONTEST
Win Norbert's Mini Bar & Mat Combo. Enter the contest here. 
SUPPORT THE SHOW
RELATED VIDEOS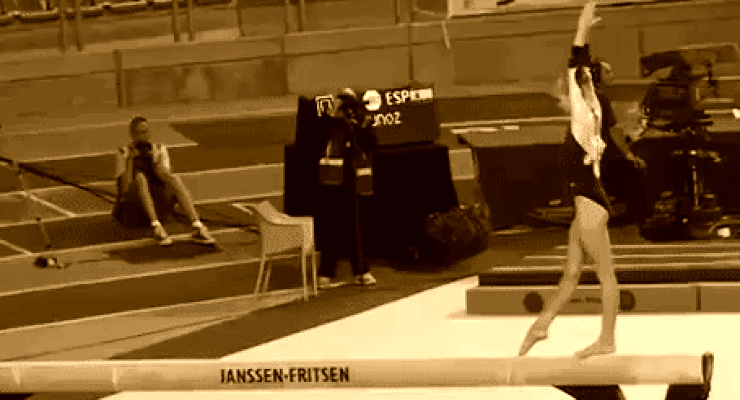 LEARN MORE ABOUT UKRAINE
Netflix documentary "Winter on Fire" here
Movie coming out in February about the Holodomor (Stalin's forced starvation) called Bitter Harvest.
RELATED EPISODES
MORE WAYS TO LISTEN