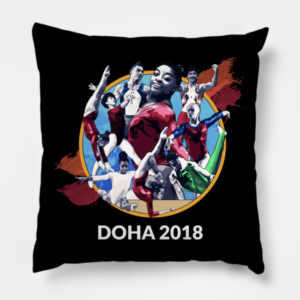 LISTEN HERE
DOHA WORLDS MEN'S PRELIMS DAY ONE
Spencer, Jessica and Kensley chat about:
The Russia show
Heartbreak of Igor on vault, 

Belyavskiy missing all-around and Manrique Larduet not even trying for AA.

Netherlands kicking ass, especially on HB even though Epke didn't do his full difficulty .
New star 

Yulo Carlos Edriel from Philippines.

Vault E scores are still wrong.
Updates from the pool to  women's start lists.
FURTHER READING
SUPPORT THE SHOW
RELATED EPISODES
MORE WAYS TO LISTEN