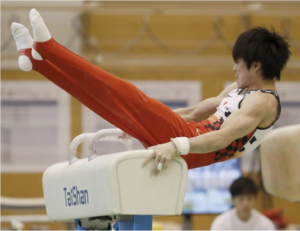 LISTEN HERE
DOHA WORLDS MEN'S PRELIMS DAY TWO
Spencer, Jessica and Kensley chat about:
THE POMMEL-POCALYPSE claimed many lives, almost every favorite is out. 

ALKASS.NET is streaming non-geoblocked but mostly video of people in the stands

China was amazing.
Sam Mikulak is in four event finals plus the AA final. First American man to do that since 1979!

Team qualifications: Russia, China, Japan, US, Great Britain, Brazil, Netherlands, Switzerland

Non-PH event finals are promising.
Simone has kidney stones.
FURTHER READING
SUPPORT THE SHOW
RELATED EPISODES
MORE WAYS TO LISTEN