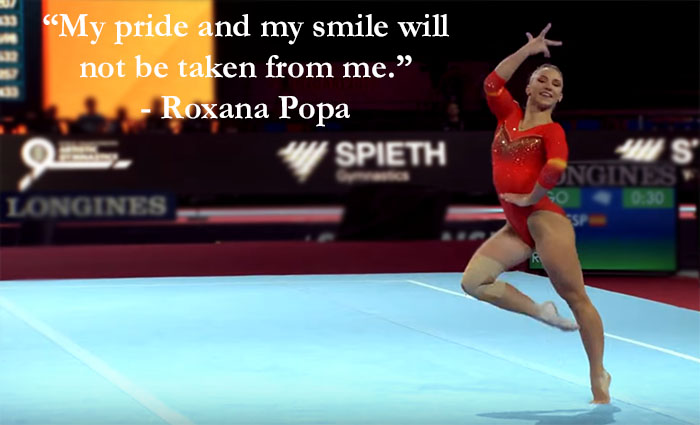 LISTEN HERE
GYMTERNET NEWS
The Simone Tour

We discuss the Gold Over America Tour (Get it? The…GOAT? DO YOU GET IT?????) and why we love everything about this

You know who doesn't love everything about this? Jon Horton. Spencer and Kensley go toe-to-toe about Horton's tour comments and the subsequent Twitter dustup. Jessica has some theories about why the men won't be on Simone's tour, which includes a homework assignment for you over the holiday break (because she's totally the mean teacher)

Russia and 2020: What's Going on There?

We dispel some myths and inaccurate news headlines about Russia's Olympic "ban" that definitely isn't a ban

What it means for gymnastics (spoiler: nothing)

College Intrasquads

That time Jay Clark fell over while spotting, a mysterious bars routine that may or may not be exciting (?), and Jessica's celebrity-guest-judge experience at UCLA

And the Rest

Morgan Hurd and Sam Mikulak are going to American Cup, Amy White is no longer with USAG, Maggie Haney's hearing was moved, Raducan stepped down, Diego Hypolito retired, Kenzo is back, and Jordan Chiles wore a reindeer onesie for some reason?
BEST OF THE YEAR/DECADE
Quick hits on the year that was. We travel back in time month-by-month to relive the biggest news stories

The 2019 Awards: Best Female Gymnast (non-Simone category); Best Male Gymnast; Comeback Gymnast of the Year; Worst Moment of the Year; Best Moment of the Year; Silliest Moment of the Year; The Olly Hogben Unintentional Dismount Award

Our Decade Lists: We recount our moments of the decade. Jessica's list is 784 items long. 

 
SUPPORT THE SHOW
Join Club Gym Nerd here.
Buy our awesome clothing and gifts here.

BEHIND THE SCENES PODCASTS
RELATED EPISODES