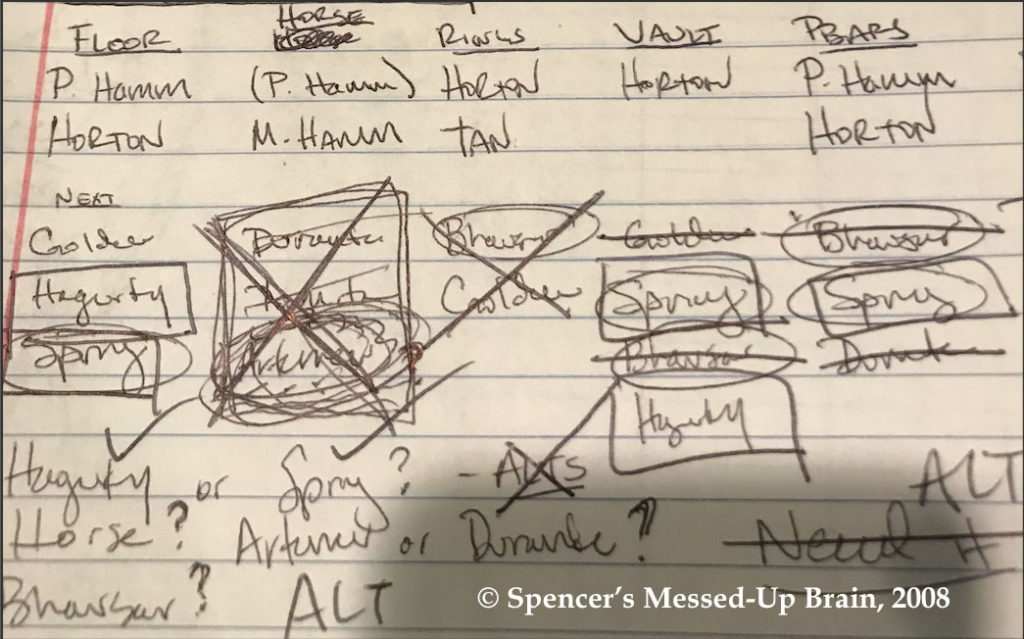 LISTEN HERE

This week's episode was commissioned by Anonymous, who requested an episode about the US men's bronze-medal performance in the 2008 team final, saying: "I would like to dedicate the commission to all of the females, be it as coaches, judges or fans, who have fled the WAG dark side to appreciate all of the joys, amazement and wonders on the extraordinary MAG side of the sport. The story of the 2008 US Men's Team Bronze is a perfect example of why we love MAG so much."
Setting the scene: The US men's fantastic 2004 Olympics and subsequent tragic start to the open-code era
Most dramatic selection EVAH: We've got freak mat injuries, positive drug tests that USAG continues lying about on its website (FUN), injury petitions directly onto the Olympic team, mysterious demonstrations of readiness at camp, last minute-withdrawals, and a team of backups with absolutely no chance of winning a medal. 
First-hand accounts: Behind-the-scenes tales from Justin Spring and Jon Horton about what went on at trials and before qualification at the Olympics

The competition: 

Baby Kohei Alert

The turning point on vault when Horton stuck his double front (with a requisite side rant about vault scoring, especially in 2008)

What the eff was going on with these rings positions?

Horton and Spring sticking their HB dismounts back-to-back — and Fabian falling (WHAAA?)

Last-minute replacement Artemev heroes out a bronze-sealing PH hit after a lead-off fall

How narrative totally changes your memories

Why this team won bronze: Complete with Kensley's feelings-heavy roadmap to success in 2020.
SUPPORT THE SHOW
RELATED EPISODES
MORE WAYS TO LISTEN