Welcome to Behind The Scenes!
We record right here on this page at noon Pacific. Our weekly Behind The Scenes Q&A live podcast is for Club Gym Nerd members. It's our appreciation love letter to Club members for supporting our work. Here's how to ask questions live. We are discussing:
Everything you didn't hear about in our Classic podcasts: black eyes and nuns in the wild, group sing-a-longs in the bathroom and why the US had such poor artistry.
The Live Show details for Championships on August 26th
Do five spots on the Olympic team leave more room for specialists?
Konnor at Gymcats, Sam Peszek's new role at NBC, neck ruffle leos, Code questions, and Kaliya Lincoln's original tv debut!
Who was better, Simone's yurchenko double pike or Paul Juda's?
Plus, a polo player falling over like a gymnast.
Not a member?
Join here
. Not sure if you are ready to join? Watch College & Cocktails week one for
free here
.
The GymCastic Store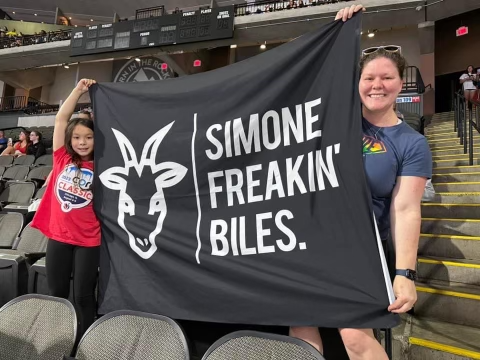 RELATED EPISODES & RESOURCES
MORE WAYS TO LISTEN HERE