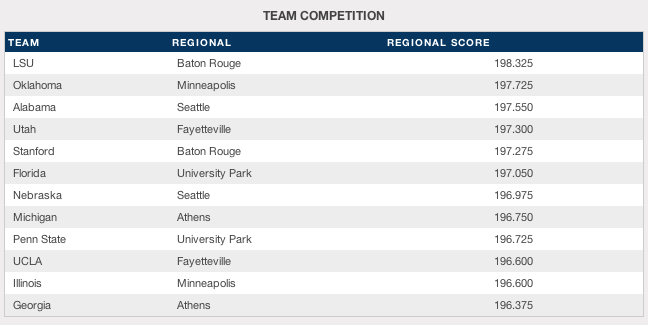 You gotta love the fact that the NCAA spelled the word competition incorrectly.
We, here, at GymCastic like to combine opinions and sexy data whenever possible. So, we polled our gym nerds about the upcoming NCAA Gymnastics Championships. Here are the favorites, according to the gymternet.
*Gymnasts and teams that received less than 1% of the vote are not depicted in these charts.
Previous Gym Nerd Polls: