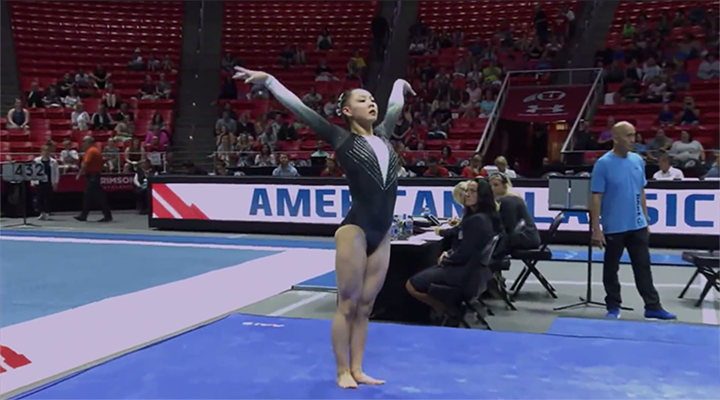 LISTEN HERE

This week, it's a special Spencer Blogcast about the American Classic—and all associated streaming controversies. What happened? Why was it weird? And why is this nonsense entirely unsurprising coming from USAG?
Plus, some routines or whatever!
Playlist
Jade Carey – bars
Shilese Jones – vault
Kara Eaker – beam, bars, floor
Audrey Davis – bars
Isabel Mabanta – floor
Alyona Shchennikova – bars, beam
Emily Lee – bars
Deanne Soza – beam
Madelyn Williams – bars
Kayla DiCello – floor
Aleah Finnegan – beam, bars
SUPPORT THE SHOW
Buy our awesome clothing and gifts here.
RELATED EPISODES
MORE WAYS TO LISTEN