LISTEN HERE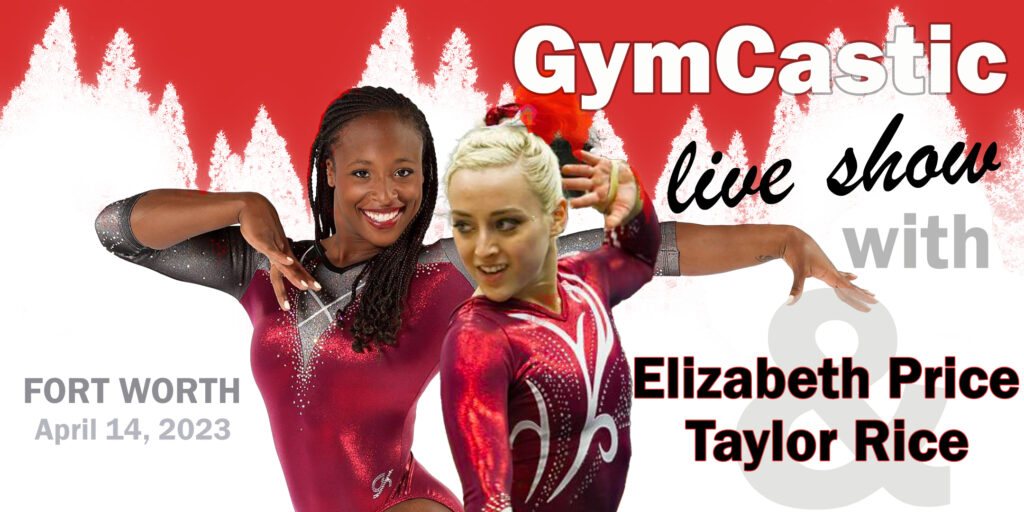 On sale now for Club Gym Nerd members with discount. Discount expires on March 24th when tickets go on sale to general public.
EXTRA CLUB CONTENT
Club Gym Nerd members can watch the video version of the show, join us for live podcasts once a week, get extended and early releases of interviews, and have early access to live show tickets. Please login to your Club Gym Nerd account to listen and/or watch this episode. Not a member? Join here.

Headlines

The Brody Malone injury, Russia missing a critical deadline, Trinity Watch, and neutral deduction drama dominated the news this week
Plus, NCAA regional assignments are out. We decide which semifinal is the group of death, learn some new pronunciations from the selection show, and explain why Arizona should start a rebellion
Meet News

Josc Roberson's floor final D-score exposed the code as a farce, and other developments from the DTB Cup in Stuttgart
Florida, Michigan, Oklahoma, and Utah won their conference championships. We discuss Oklahoma's program beam record, the high bars scores at SECs, improvements from Florida, and why this result was so important for Alabama
Your feedback on whether we think an NCAA routine could get a 10.000 E score in elite.
JOIN CLUB GYM NERD
RELATED EPISODES & RESOURCES
MORE WAYS TO LISTEN HERE