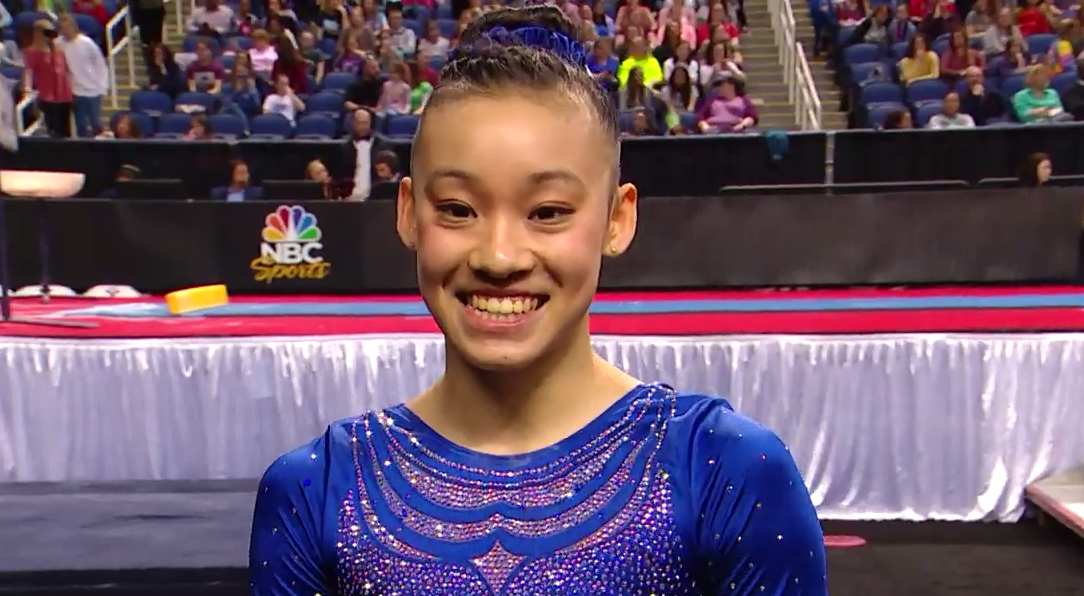 LISTEN HERE
LIVE SHOW TICKETS ON SALE NOW!
Remember: Tickets to our live show from NCAA nationals—the Flipping Four After Party presented by Tumbl Trak —go on sale to the general public on Wednesday March 6th. Get 'em while they're hot.
Men's Program Clarification (4:55): Paul Ruggeri is the new athlete representative on the USAG Board of Directors.  Steven Legendre is still the athlete advocate representative for the men's team.
THE MEETS!
American Cup – Women (7:39)
LEANNNEEE WONNNNG THE END

Fact-checking Jessica's feelings, brought to you by Uncle Tim (!!!!)

Why someone needs to get Armine a Spotify subscription

Kim Bui is a bars NINJA and Jessica has a plan to get her an Olympic medal

Grace McCallum will do Grace McCallum every single Grace McCallum for Grace McCallum points. How she rode being Grace McCallum to the E-score title

TIE FOR BRONZE between Black and Murakami

There were four whole world-medal-level gymnasts at the top of their games fighting for medals. At AMERICAN CUP. You guys.

The true winner of the meet: the NBC trio's Night of Honesty during commercial breaks (27:45)
American Cup – Men (32:42)
MATH NERD RAGE: Spencer discusses how Moldauer and Mikulak really should have tied, except the FIG doesn't know how to math good. It's the strongest he's ever felt about anything.

Moldauer did Moldauer, and Mikulak did Mikulak

Jessica scores Ma Yue's stick celebration and has a theory about Bart's performance that involves Bambi
Jesolo – Seniors (50:17)
Sunisa Lee is HERE! She won the AA with 56.466—WITH A FALL

In which we learn what led Jessica to scream "THEY'RE DOING IT" in the middle of a Best Buy and then start crying. 
Ting Ting for silver. We break down her NCAA-performance floor routine and her most glorious beam 

Emma Malabuyo took bronze as the most consistent competitor of the whole meet, making us forget all about the back problems of 2018
Jesolo – Juniors (1:07:10)
AHHHH KONNOR MCCLAIN AHHHH

She won the junior AA title and proved an understanding of slapstick comedy far beyond her years

Everyone is obsessed with Guan Chenchen on floor

We have a moment about the Russian juniors. More like seven moments (1:11:46)
NCAA  (1:20:51)
Perfect 40 Watch

What kept Kyla "Kayla" Ross from a Perfect 40 on Sunday, and a discussion of whether she will get it before the end of her career

We have national championships sign plans involving one Brenna "McDowell."

When your floor routine makes your coach break into a spontaneous college salute, you know it was a win
FURTHER READING
SUPPORT THE SHOW
RELATED EPISODES
MORE WAYS TO LISTEN