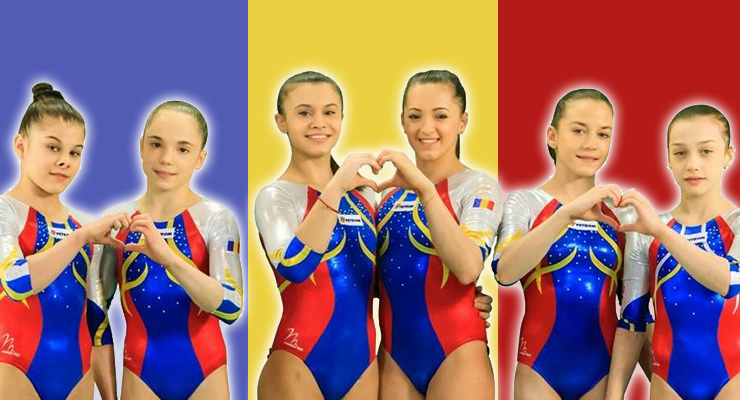 WHAT: Elevate of The Stage:  Xcel, J.O., with Auburn vs. Alabama dual meet finale
WHEN: January 16-17, 2016
WHERE: Legacy Arena at the BJCC in Birmingham, Alabama
SPECIALNESS: It's on podium and the college coaches will watch the top levels on Saturday night.
TWO PRIZES:
$250 off of a gym's registration (20 or more gymnasts) to compete in the JO meet and no team Fees.
Four VIP passes to watch the college meet on the floor, access to hospitality and four free t-shirts.
***With this, the winner will have to be someone 18 or older because recruitable gymnasts can't be on the floor during college meet competition (blame the NCAA rules).
HOW TO ENTER:
Like us on Facebook
Send us an email with the subject line "Elevate the Stage" to gymcastic@gmail.com
DEADLINE: Sunday, October 18th
More details on the Elevate the Stage podium meet here.

In the news, Jessica, Lauren Hopkins, and Uncle Tim chat about:
Ages and height of the US women's Olympic teams since 1972
Why Russian gymnastics fans are the best!
Who's on and who's missing from the preliminary US World Team, including Brenna Dowel!
Is 4th place all-around the worst place to be for an American gymnast?
Romanian Nationals:

Marian Dragulescu won a zillion medals
Larissa Iordache is back on top
Catalina Ponor is injured, but hopefully will be back in time for Glasgow

The Junior Japan International

Cameron Bock, is he the next Sam Mikulak?
Jazzy Foberg takes silver and Laurie Hernandez goes undefeated in the all-around in 2015

The London Open

Never count Louis Smith out, he is on the nominative roster for Glasgow.
Max Whitlock recovered from his mono and won with a 7.2 D score on pommel horse!
Brinn Bevan is gorgeous on high bar and why Kristian "The Legs" Thomas should do a cameo in an episode of Outlander.

Italian Nationals

The perilous status on Vanessa Ferrari
Erika Fasana is amazing on floor, as usual
Why Russian fans should love the new all-around champ, Tea Ugrin
Did Carlotta Ferlito fix her execution problems during her mono-induced competitive hiatus?

Our weekly roundup of the latest news stories from around the gymternet include:
Marian Dragulescu shows us allll of the places he shaves.
Sho Nakamori launches 

www.totaltaiso.com

Sub-mash videos we want our favorite gymnasts to post on Instagram
Shannon Miller launched her own line with Alpha Factor.
Australian Olympian, Larissa Miller, shares her story of sexual abuse by a family member in order to help others.
Your letters and voicemails about combating abuse,  the "joker" system for elite, British teams update, lyrics in floor music.
Why Danell Leyva is a wonderful leader, a true feminist and a irrefutable gentlemen.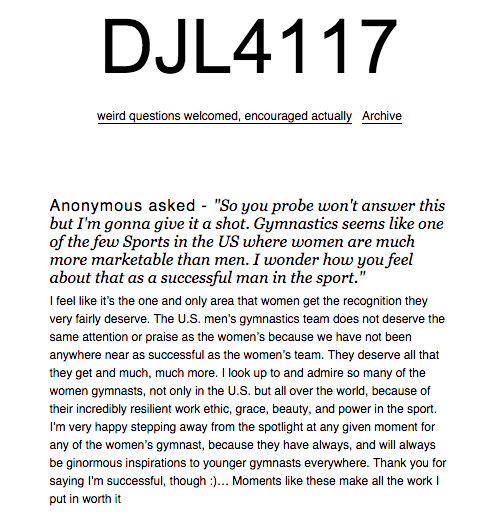 Update to the GymCastic-approved acceptable exit transitions from the dreaded wolf turn mentioned last week:
Wolf turn to gradually standing double turn

Wolf turn to 

split

Maddie Gardner (Canada, Oregon) wolf turn to reverse split/I'm the baddest woman in all the land – thug life beam

pose

Chelsea Tang (OU) wolf turn to side split

beautifulness

Wolf turn to needle scale turn