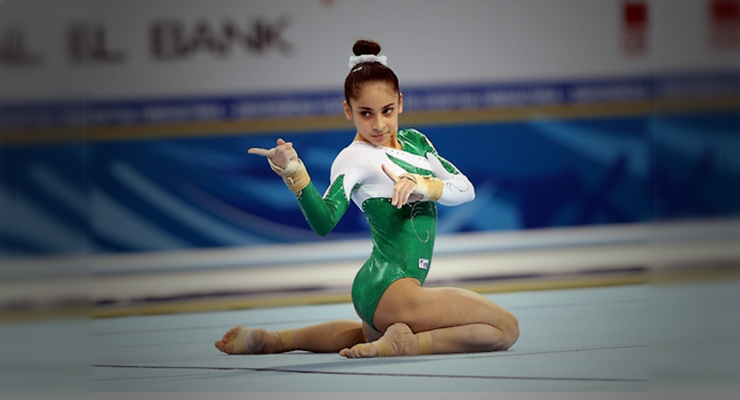 In the news, Jessica, Emma and Bea chat about:
The rules for pre-floor routine walk out choreography; our dos and don'ts.
Laura Jurica (ROM) has made progress on bars.
If there were gymnastics-satyr made of Mustafin's arms and Shawn Johnson's power, it would be little Russian power house, Seda Tutkhalyan.
The throwback Pozar-esque folk dance floor from new senior Anastasia Dimitrieva (RUS).
The triple full from Zarzu (ROM) that looked as easy as a playground cartwheel.
An update on training for comeback masters, Catalina Ponor and Dragulescu.
Brazilian babies, Rebeca Andrade and Flavia Saraiva put the world on notice at the Flanders International.
Nastia got engaged and announced the founding of The Shine Agency, but questions about what Shine will actually do still remain.
Douglas Family Gold will air on Oprah's Oxygen channel later this year, and Emma has many concerns!
A listeners discovers that Paul Ruggeri predicted the future of Olympic qualifying on this very show in 2012.
Since Bea is Romanian, we got a little pronunciation tutorial–even Nadia would be impressed with.

What: Do your favorite Shannon Miller pose or choreography.
How: Post it on Twitter or Instagram, tag us and use hashtag #MillerTimeContest
Deadline: Monday, June 15th
Winner: Gets a copy of Shannon's book!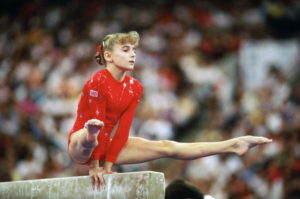 The Couch Gymnast coverage of Four Nations Cup.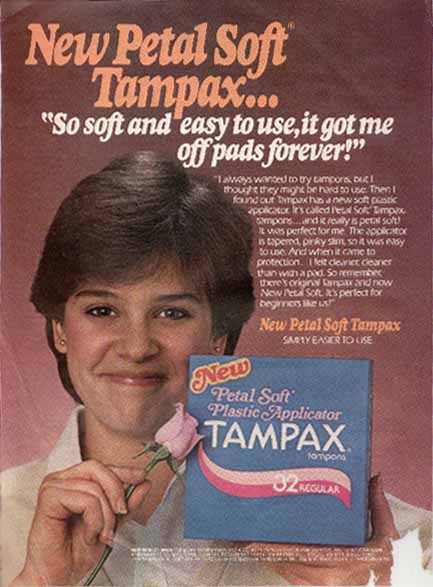 See the Must Watch Routines from the Four Nations Cup over on The Couch Gymnast.

Watch this week's playlist on YouTube here.