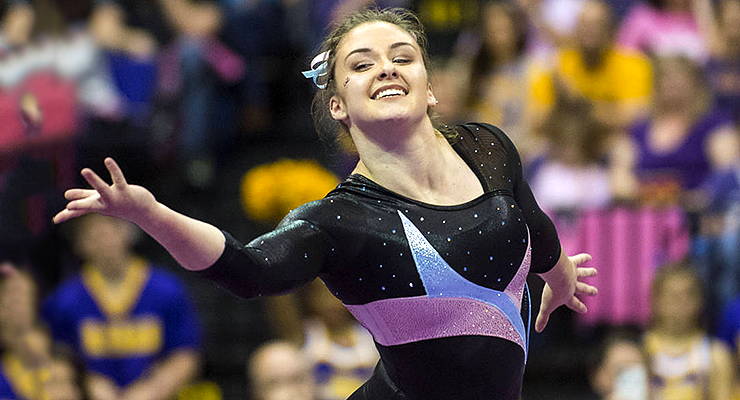 LISTEN HERE
THIS WEEK'S INTERVIEW
Ruby Harrold from Bristol, England (The Academy Portishead), has graced our country by competing in college for Louisiana State University. She was an alternate for the London Olympics in 2012, an integral part of the historic bronze medal for Team GB at the Glasgow Worlds in 2015, and has revitalized bars like no one else. We discuss:
How, as a reluctant GB elite, she was recruited to college gymnastics

Biggest cultural difference training at LSU

The bars skill she has never mastered

Glasgow team medal vs. her Rio experience 

Resurrecting the Zuchold-Schleudern and keeping her difficulty in college.
Amy Smith, NCAA champion gymnast and current associate head coach at the University of North Carolina tells us about the historic #BeTrue, LGBTQ Community Support meet at UNC vs. Florida last weekend. This first of its kind in the history of gymnastics, had the largest crowd EVER for the UNC gymnastics program.
SUPPORT THE SHOW
RELATED PHOTOS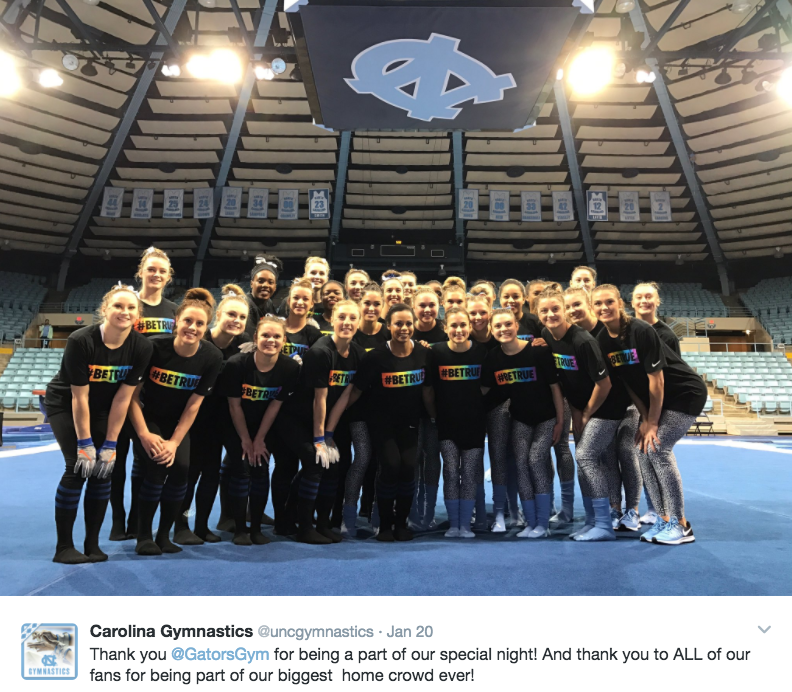 GIVEAWAY
HOW: Tell us what the historic UNC LGBTQ meet meant to you. Be as creative as you want. A story about how gymnastics helped someone come out. Or how gymnastics taught you to be a better ally. Use the hashtag #ThxUNCgym on Twitter, Instagram or Tumblr. We will pick a winner from a random drawing of entries.
DEADLINE: February 5th, 2017 
PRIZE:
Three "Carolina Gymnastics Love is Love" t-shirts from the meet (sizes S, M and L) 

Commemorative tickets from the event

One pair of the famous ombre blue and black Carolina Nike shoes (size 7.5, see far right shoes in the photo above)
RELATED VIDEOS
RELATED EPISODES
MORE WAYS TO LISTEN