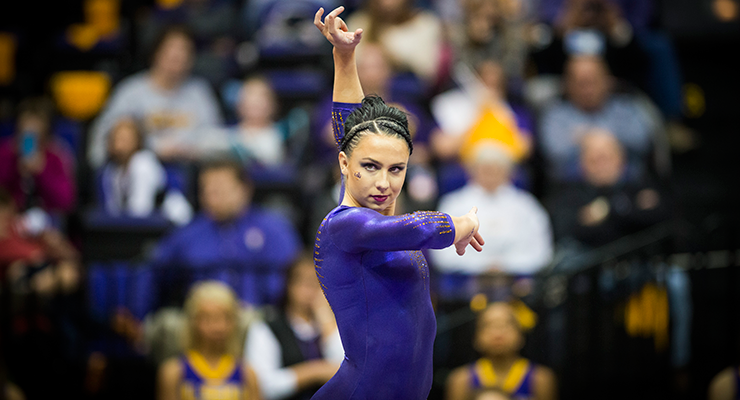 Rheagan Courville, The Tigress of the Bayou joins us this week. The former US Classic champion, Patterson beam-dismounter, two-time NCAA vault champion, fashion icon and owner of the highest standing Arabian in the game is here! We discuss:
The secret to the height and consistency of her standing Arabian on beam.
How University of Georgia emigre, coach Jay Clark, has improve her bars about a billion percent from her elite days.
Cardio secrets of the indefatigable LSU floor lineup.
How her positive and negative experiences in the sport fuel her gymnastics now.
Future plans, skills she's hiding up her sleeve and her love for Louisiana.
Fashion: What did Miley Cyrus tell Rheagan about her style and will she be able to up Jay Clark's shoe game?

Jessica, Spencer from The Balance Beam Situation, Scott Bregman of USA Gymnastics and Kristen Watkins from College Fantasy Gymnastics chat about:
Beyond The Routine: Oklahoma Gymnastics

Brenna Dowell: her perspective college vs. elite gymnastics, skill strategy, transition of normal human life and her crib tour!
We were shocked to find out they consider themselves the underdogs and see K.J. so intimately involved in the technical aspects of coaching.

Predicting NCAA Women's NCAA Championships preview by the numbers

How important are the rankings, does seeding really matter?
Which team historically kicks ass in the post-season, and which teams do worse during championship season
Do teams switch ranking order in the post-season or have training plans been mastered to keep injuries at bay?
Men's NCAA Championships

Vault Gate — when the injury substitution rule can be too easily manipulated.
Oklahoma are concurrent champions in both men's and women's gymnastics right now.
The men's stick bonus allows each team to carry around a gigantic eraser and get rid of mistakes.
Stanford's Sean Senters did the TRIPLE TWISTING YURCHENKO!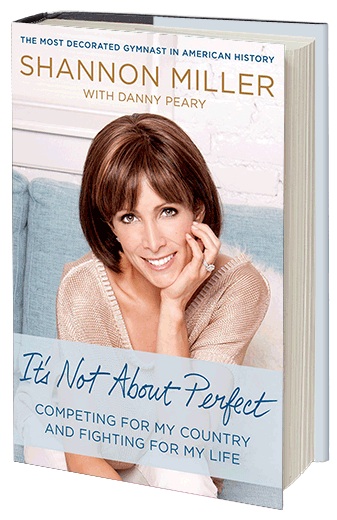 Who: Shannon freaking Miller will be our May Book Club guest.
Deadline: Send in questions by May 6th.
How: Pre-order your book here, read it, treasure it forever, then send your questions for Shannon to us at gymcastic@gmail.com or by voicemail at (415) 800-3191/Skype "GymCastic Podcast"


What the Number Say About NCAA Nationals – sexy data by Kristen Watkins



This is how boys salute when they win an NCAA Championships. GymCastic stamp of approval. Thank you Kristen at Fantasy Gymnastics for these gifs!