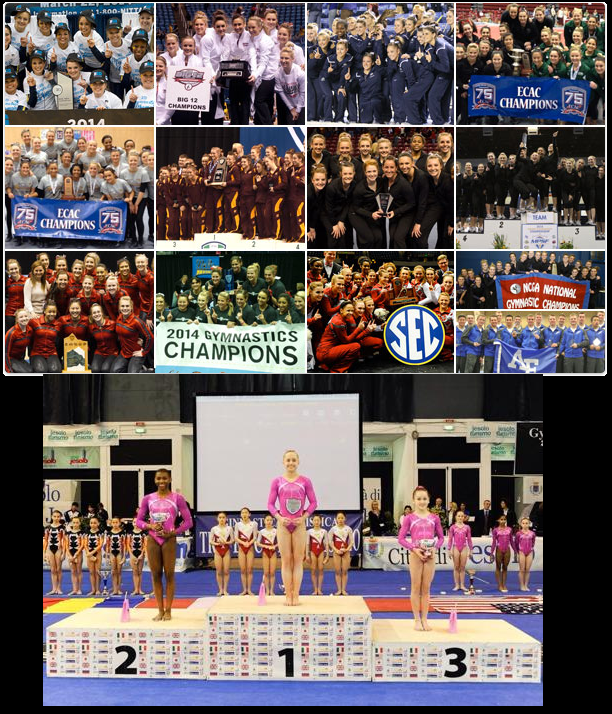 In the news, Jessica, Uncle Tim, and Evan answer your letters, tell some of our most embarrassing gymnastics-show off stories then discuss:
Jesolo
Bailie Key's new mature choreography on floor. Hint we luuuuuuuv it!
Norah "The Great" Flatley and her glorious beam routine at Jesolo.
The vile Balking Rule takes a point away from Kyla Ross on vault.
Madison Kocian and her stadler filled bar routine and new coach.
The big tumbling and fun routines by Italians Erika Fasana and Martina Rizelli.
The ridiculousness of Flag-aggedon.
Our genius solution for adding in international quality compulsories for elites without making four-year-fans bored out of their minds at meets.
NCAA Conference Championships
Champion Utah and runner-up Stanford blow away the competition at Pac-12s
The semi-shocking rise of UC Berkeley over UCLA for 3rd place.
Our favorite standouts: Risa "Flash Dance" Perez, Kristin "Horror Story" Klarenback, Nicolette "Perfect" McNair and the pointed toes of the Stanford bar lineup.
The Michigan domination at Big 10 where the defending NCAA champ on floor closed out  her senior performance with a perfect 10.
Standouts Emily Wong and Lindsey "Precision" Mable, well deserved 10s!
Who will drop kick one of the big teams in the throat and stage a major upset at Regionals (AKA the first round of do-or-die NCAA Championships)
GYMITATION CONTEST: Enter our #gymitation contest by imitating your favorite gymnast. Just take a photo or video of you doing a pose, skill or impression of a gymnast. Tell us who you are imitating, tag us and include the hashtag #gymitation. We'll pick our favorites to win one of these fantastic four prizes! This is the last week to enter. Check out the prizes here.
Mar 19, 2014 | Imitating Kelly Garrison's choice words during a routine for the #gymitation contest @gymcastic


Bookmark our Amazon link here! A little portion of what you spend goes back to the show.


Some photos of the self-made number signs from the Barbie Meets in the UK.