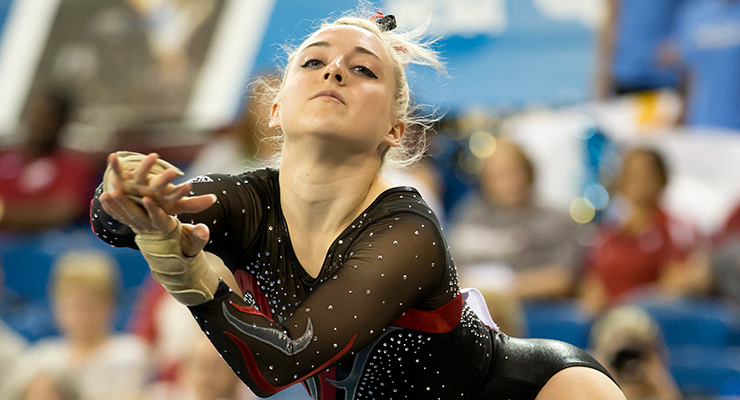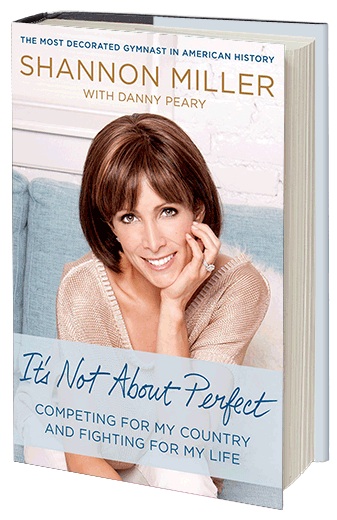 Who: Shannon freaking Miller!!!! will be our Book Club guest in May.
Deadline: Send in questions by May 6th.
How: Order the book here, read it, treasure it forever, then send your questions for Shannon to us at gymcastic@gmail.com or by voicemail at (415) 800-3191/Skype "GymCastic Podcast"


Stanford junior, Taylor Rice, joins us to discuss the 2015 NCAA Championships. Taylor is known for having a different hair color at every meet, being more trouble than Tasha Schwikert for her coach/mother Cassie Rice during her youth at GymCasts and having been the first woman in NCAA history to compete a man wipe. We discuss:
Where did the inspiration for her back-dat-twerk-tastic floor choreography come from? That's So Raven.
How early is too early to commit to a college?
What did Stanford do to change their results so drastically from the last few years.
Why didn't she ever go the elite route and what she learned from Tasha Schwikert
Will Stanford be able to work a tree pose into their floor routines next year?
The changes would she like to see to the NCAA.


In the news, Uncle Tim, Evan Heiter, Spencer, Spanny Tampson, and Jessica chat about everything that happened at the NCAA Championships in Ft. Worth, Texas:
The heartbreak:

What does UCLA need to do differently in order to gain their former team glory?
The Beam-tastrophy that was the LSU prelim session and how many times are hearts broke.
Was Lindsay "Precision" Mabel Khorkina'd after starting on vault and getting a lowely 9.85.

Gym-Myth Busters: It was true that the fiberglass was falling off of the bars?!
We revel in the joy of two fantastic all-around champions, Kytra Hunter and Sam Peszek; fair and well deserved!
The haters,  the disadvantage of being the defending champions.
Are judges afraid to be the first to give a 10?
The floor curse. Beam isn't the difficult event to start on anymore–floor took Oklahoma out of the Super Six finals.
The exciting finish between Utah and Floirda coming down to the very last routine and half a tenth.
Our favorite moments from Championships:

Ivana Hong getting her gymnastics on and scoring well!
Gymnasts who have improved in college.
Auburn qualifying for Super Six for the first time in 22 years.
Taylor Rice's all-comedy floor routine.
Sam Peszek's standing full on beam!

Rules changes we need for 2016:

Allow judges to take the quarter tenth deduction.
Make the regular season matter more.
Top 5 finishers receive All-American honors. It's not enough to just qualify.
Required single bar release.
Teams must perform at least one vault from each of the  three vault entries: tsukahara/kazamatsu, front handspring and yurchenko.
Make the post-season matter: you should have to win something before Super Six.
Four on the floor final, get rid of the Super Six.

Event Finals:

No upgrades in vault finals that we hadn't seen during season.
We overwhelmingly agree on the floor finals.
NINA McGEE!


Read the official blog of Taylor Rice here or follow her on the twitters.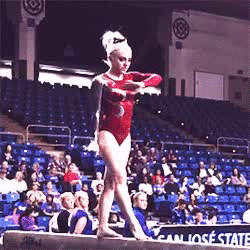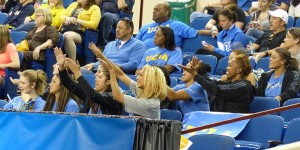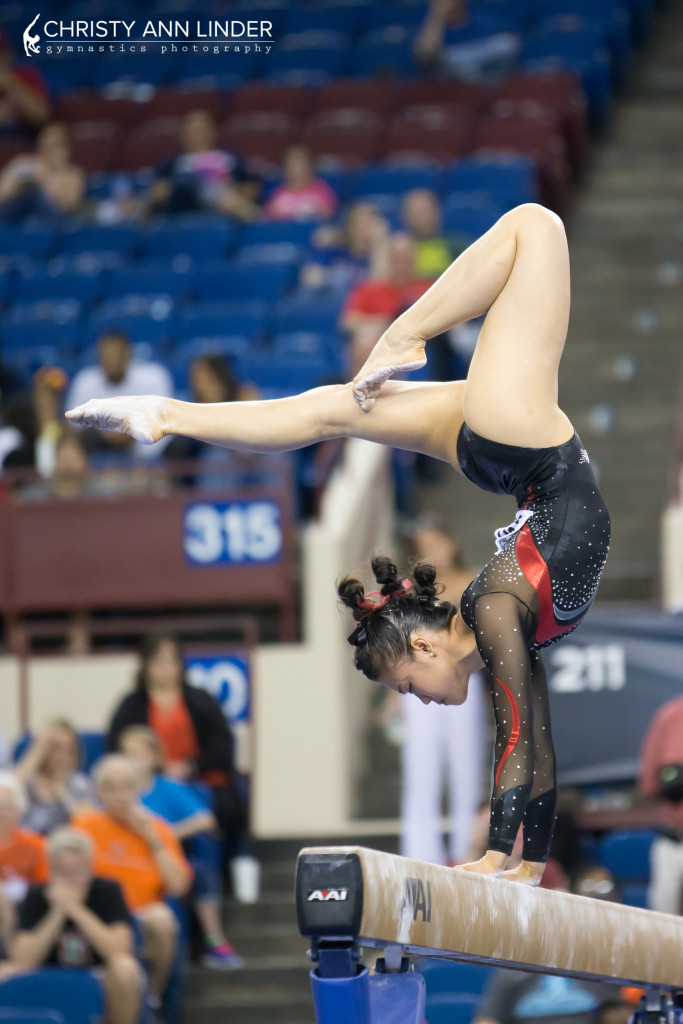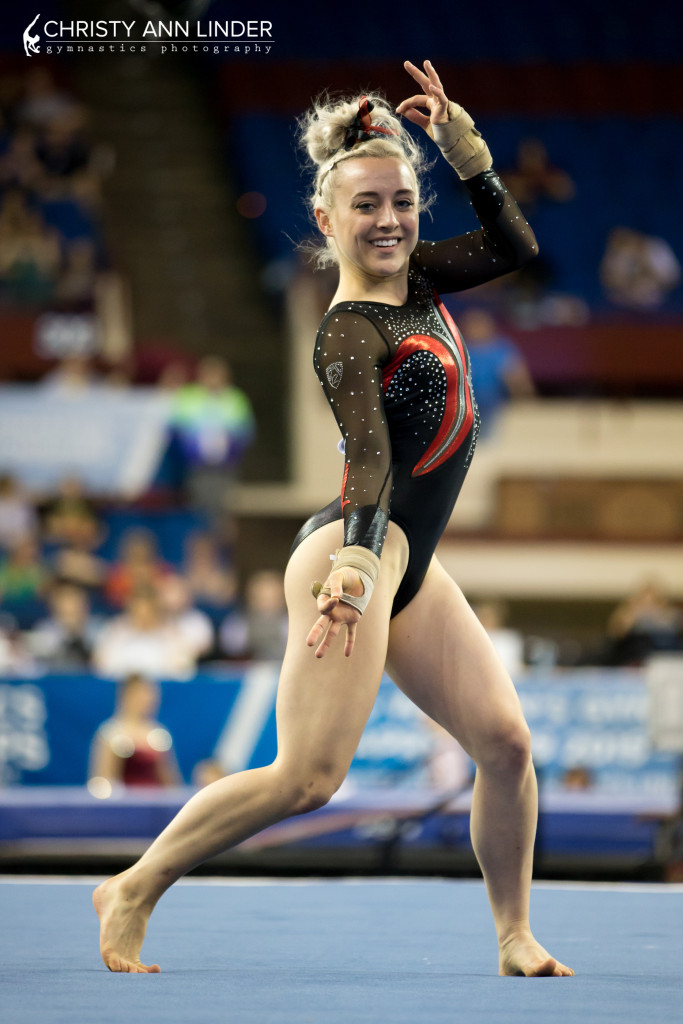 Tbh this also kinda kills me hahaha @uncletimmensgym pic.twitter.com/SbIP5w3xkK

— SILVER FOX (@tayloraterice) April 19, 2015
That one time when the Bruins crashed @StanfordWGym's #Super6 party and started a conga line. #BackThePac pic.twitter.com/y8NLUDwJNj — UCLA Gymnastics (@uclagymnastics) April 19, 2015
So happy for @samanthapeszek NATIONAL CHAMPION pic.twitter.com/2jRZzX2glB

— Jennifer Pinches (@jempin515) April 18, 2015

Watch this week's playlist on YouTube here.