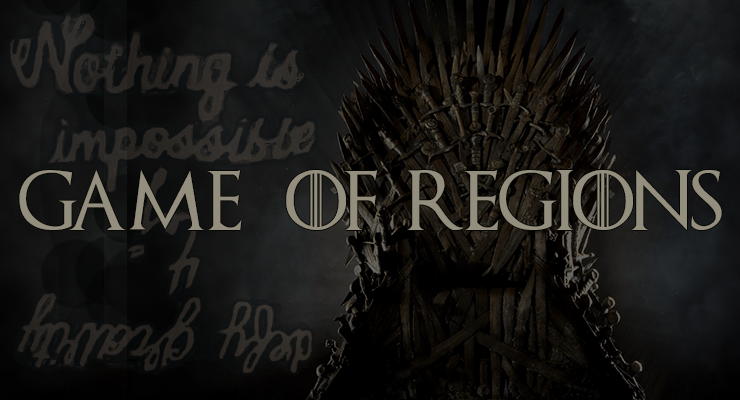 In the news, Uncle Tim, Emma, Evan Heiter, Spencer and Jessica chat about NCAA Women's Regional Championships (AKA GAME OF REGIONS!) and the Ljubljana World Cup:
2:05 Our reactions to McKalya Maroney's heartfelt and funny video about her struggle with Adrenal Fatigue and its devastating symptoms.
11: 45 Game of Regions round-up; we created special headlines to describe the drama, tears and triumphs at each Regional and let you know which individuals, competing without the benefit of a team to boost their scores, stole our hearts.

Should individuals have a separate regional qualification meet for NCAA Championships? Would it be more fair? We discuss.
We declare M'rcy Matsunami the most exciting thing to happen to NCAA gymnastics since Kennedy Baker's Dos Santos and Danusia Francis's "Nush" beam dismount. She competed a toe-on Counter Kim at the Cal Regional! See petition below.
 Risa Perez's faces vs. Laurie Hernandez's faces, a short dissertation.
Minnesota Unleash Shock and Awe Campaign to Destroy Auburns dreams of NCAA Berth… j/k everyone fell on bars.
Nina McGee of Denver could still be the 2015 NCAA floor champion.
Find out which host-school won the Game of Regions Webcast Award for Excellence in GymTernet Broadcasting 2015.

1:20:30 Ljubljana World Cup

Why did the gymnasts refuse to warm-up in the practice gym, and what Nellie Kim allegedly had to say about that.
Eythora Thorsdottir (NED), Sasa Golob (SLO) and Jonna Adlerteg (SWE); why you should sit your baby gymnasts down in front of the YouTubes and make them watch these performers!
Spider web leotards, Alexander Shatilov's beard (uber hipster or switching to Amish?), Slovenian training conditions, Oksana Chusovitina without Boguinskaya, and the next generation of Braziian gymnasts look like WOGA-Chow-Soviet stars.

Would Marta Karolyi ever allow the Romanian team to workout with the Americans at the Ranch?
An update on SB101, Indiana's gay discrimination bill. Spoiler alert, it was amended!

Get M'rcy Matsunami to Texas! Petition to NCAA, host school Texas Women's University and TMU coach, Courtney McCool to have M'cry Matsunami exhibition bars for pre-meet entertainment in Fort Worth at the NCAA Championships! Texas Women's University on Twitter,  Courtney McCool on Twitter, the NCAA.