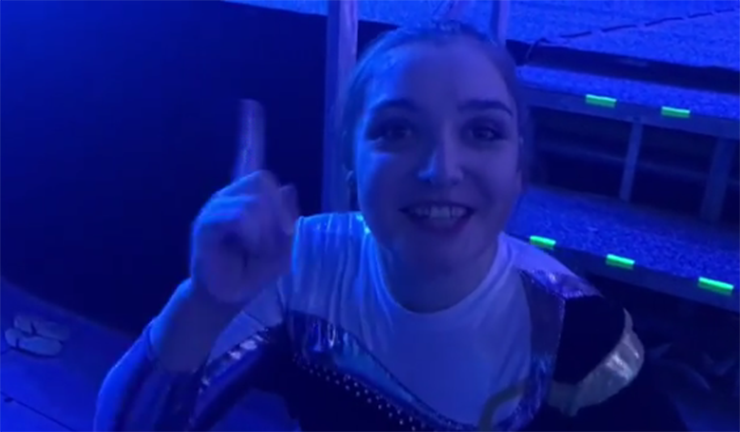 LISTEN HERE
GYMTERNET NEWS
Check out the behind the scenes video from a unicorn of gymnastics, concurrent elite and college gymnast, New Zealand/Boise State's Courtney McGregor.

It's comeback season!

NCAA news

Bailie Key is back and beaming for Alabama
Madison Kocian had successful labrum surgery
Sabrina Schwab has medically retired
Maggie Nichols and Kyla Ross are still pulling out new tricks because of badassdom

Mixed gender gymnastics

Is mixed-gender team competition the future of gymnastics? We discuss the merits of the mixed team format at the Swiss Cup.
Kenzo is the greatest uneven bars worker of our day
The #manbeamwar is in full swing!

Trigger warning section

Larry Nassar's trial will not be moved. Plus, his child porn charges cannot be used in the assault trial. Is this horrible or normal law things?
Tatiana Gutsu went on a Russian TV show, spoke about her rape in detail, and was treated horribly. She is the bravest ever.
FEEDBACK
What really happened with the redo vaults in 2000

The truth about Raducan and Amanar's positive tests in 2000, and what we're going to do about it!
Other gymnasts who could potentially "Ray" (perform three eponymous skills in the same routine)

Thoughts for making floor exercise less sexist

More ideas for how to fix worlds

Why we're wrong for wanting to move worlds out of Doha
RX BAR
This week's show is brought to you by RxBar. For 25% off your first order, visit rxbar.com/gymcastic and enter promo code gymcastic at checkout.
NORBERT'S
Norbert's has Gifts For Gymnasts! Holiday prices include shipping within the 48 contiguous states.
Don't be fooled by other manufacturers' lesser quality "home use" lines of equipment. These are the same exact products found in gymnastics schools across the country and are made to last for years.
Order by December 1st to ensure delivery by December 24th. Visit Norberts.net and click on the Gift Season is Here picture to find the perfect gift.
RELATED EPISODES
MORE WAYS TO LISTEN