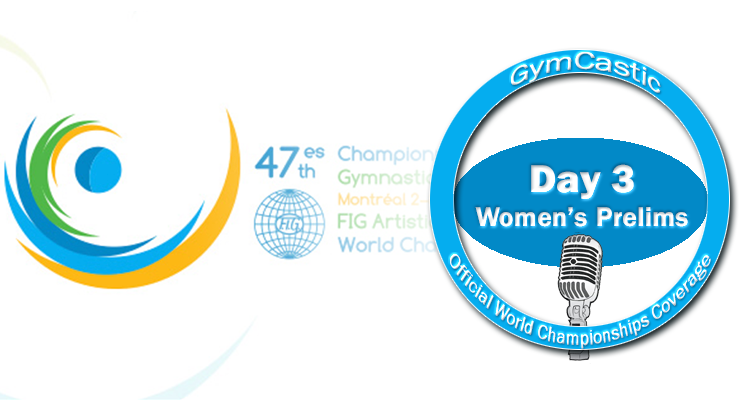 LISTEN HERE
WORLD CHAMPIONSHIPS DAY 3
Spencer, Lauren, Kensley and Jessica chat about:
Women's Results

Official qualifiers to finals
Who won the D and E score races

Surprises and upsets

Favorite moments

Subdivision 3 – Iordache, Ponor, Eythora, Wevers, Steingruber
Subdivision 4 – Alt, Seitz, Boyer, Devillard, Ferrari, Kovacs, McGregor
Subdivision 5 – US team, JPN team, CHN team, Andrade, Fidelis, Ferrera, Varinska

What went on inside the arena
State of our pre-competition storylines

Any reason to doubt Smith v. Iordache now?
The Tabea Alt new-skill parade?
Is it Japan's time?
Andrade as AA threat?
Yesenia Ferrera
China Olympic low-balling – now in final session?
SUPPORT THE SHOW
RELATED EPISODES
MORE WAYS TO LISTEN