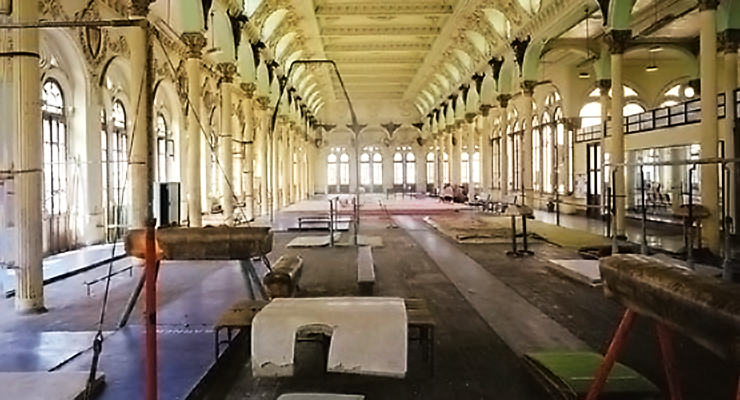 LISTEN HERE
THIS WEEK'S INTERVIEW
Creator of the laid-out double arabian, Charlie Tamayo, is here. The first male gymnast to win a World medal for Cuba tell us what it was like to grow up in the Cuban gymnastics system. We discuss:
Being selected for a special sports school

Daily life at the National School of Gymnastics, including ballet classes

Conditions in Cuba, from power to food to the politics of getting a phone

What gymnasts were told when they weren't allowed to compete internationally

The vault that he thought would change his life

What happened to his competition and gala earnings 

Learning a full twisting double back vault before it was named for Ri Se-gwang

Competing with a broken ankle
Defecting
Learning to coach in the United States
Some videos of Charlie Tamayo training the Tamayo and inside his gym in Cuba
WE ARE GIVING AWAY TICKETS TO WORLDS!
Prize : One ticket to all four all finals, including the sold out Women's All-Around Final

Deadline: September 18th at midnight Pacific

Who Can Enter: Club Gym Nerd members only. Join here.
How to Enter: Tell us who you want to win at Worlds in Montreal.

 Email: gymcastic@gmail.com using the subject line GymCastic Worlds Tickets
OR
Twitter or Instagram using  the hashtag #GymCasticWorldsTickets
SUPPORT THE SHOW
RELATED EPISODES
MORE WAYS TO LISTEN