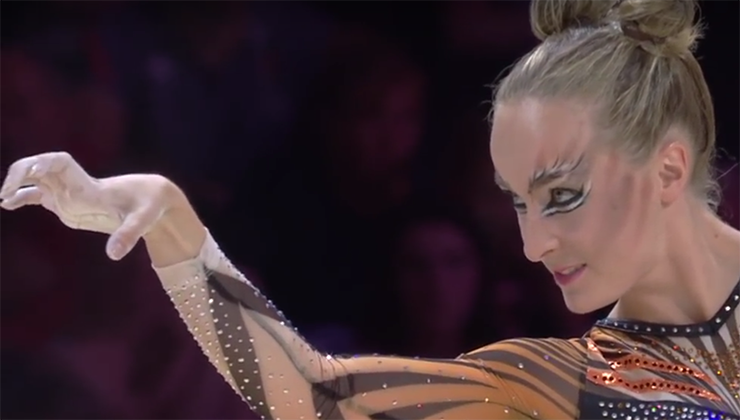 LISTEN HERE
E
EUROPEAN CHAMPIONSHIPS
THE BIG STORIES
Celine van Gerner and her CATS floor routine makeup are the talk of the town. We break it all down in detail, featuring a special interview with choreographer Daymon Jones on how the routine came about.
Russia hit 12-for-12 in a major team final to take gold. WHAT.
Belgium pulled out of the team final after qualifying in 3rd. WHAT. 
THE TEAM FINAL
France takes a historic silver medal, the country's best-ever team result
Netherlands wins team bronze, even without Eythora
Great Britain's beam woes continue
UKRAINE is back and finished 5th
MORE MEDALS
PLUS
It's only five months until the victorious Italian juniors become seniors
Amelie Morgan is a thing
Spencer expresses his love for Sir Punford Punnington-Punsworth III, Duke of Punsbury
We need to discuss the beam overtime sound, you guys
GYMTERNET NEWS
The 2008 US women's Olympic team will have a reunion after all, but will the men?

Is the USAG Hall of Fame…still a thing?

The women's field for US Nationals has been announced. We explain why Deanne Soza is included, seemingly without qualifying, and why Marz is repping UCLA. 

Plus, your feedback on the judging shortage, JUSTICE FOR MORGAN, being less creepy, and OFFENSIVE BEACH SEXINESS. 
SUPPORT THE SHOW
FURTHER READING
RELATED EPISODES
MORE WAYS TO LISTEN