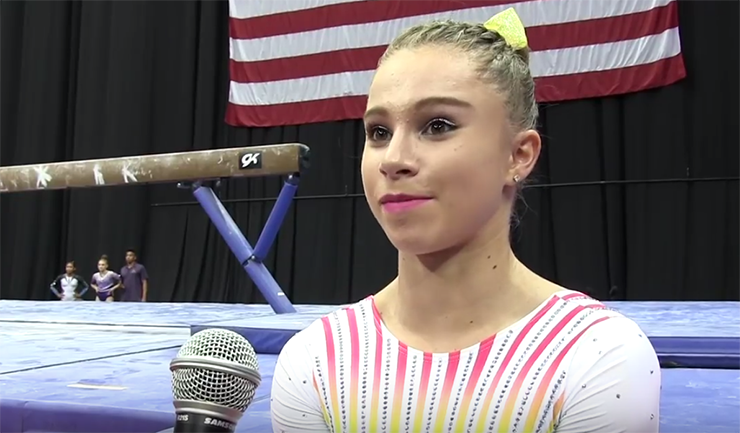 LISTEN HERE
US Championships Preview
SENIOR WOMEN

Hurd, Smith, McCusker, and the quest to be the #2 all-arounder

Spencer has already decided the worlds team. Jessica tells him why he's wrong

Explaining the Marz Frazier UCLA/Parkettes situation

Getting excited for Trinity Thomas and Maile O'Keefe 

Jessica's very realistic predictions and anticipated miracles

JUNIOR WOMEN (42:25)

The Big Four battle it out, and we pick who's going to win among Sunisa Lee, Jordan Bowers, Leanne Wong, and Kayla DiCello

More discussion of Levi Jung-Ruivivar because duh. We're 99% sure she invented the violin. Don't worry about it. 

SENIOR MEN (48:45)

Mikulak vs. Moldauer will be the best clash of nationals

Who's injured, who's coming back, and who needs a big meet

A period of mourning for Eddie Penev's ACL

Is Yoder the new pommel prince? Will Modi keep getting Brenna'd? Who are the NCAAers to watch? Are the guys just going to phone it in because they're too cool for school?
Men's European Championships (1:01:30)
That bonkers team final and the unexpected ending on high bar

We break down the British team reaction and assign roles
Italy's vault disaster is all of us
Event Finals: Rhys is King, Smart Rings is making our robot judging dreams come true, and no one even fell on high bar (?!?!) 
Gymternet News
Paul Ruggeri is engaged. You've both done very well. 
Jeff Thompson is suing Penn State (LOL)
EVO Athletics (aka Aimee Boorman Athletics) is the new temporary home of the US women's national team training camps
We have more info about how the International Elite Committee changed the qualifying rules for nationals AFTER US Classic, and we rant about the IEC. 
And Remember
Watch CBS This Morning on Thursday

We have NEW SWAG available in the GymCastic store!
So You Think You Can Dutch? Listen for details on our Boston meet-up and and Precision Choreography contest at T

he Greatest Bar

from 4:30-5:30 on Sunday before women' finals!
Join Club Gym Nerd here.
FURTHER READING AT BBS
RELATED EPISODES
MORE WAYS TO LISTEN