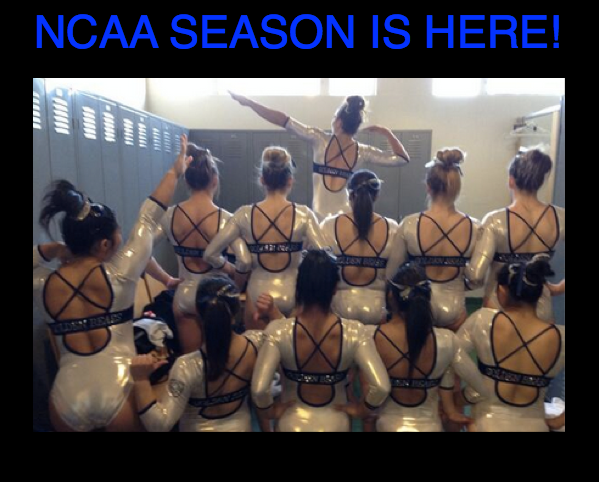 Don't forget to take our listener survey here!

Uncle Tim, Evan Heiter, and Jessica chat about these news items:
Sarah Finnegan returns to competition with some new skills.
The American Cup roster is off the charts amazing but will the media degrade it into a rehashing of Ferlito-Gate?
Uncle Tim and Evan take a quiz on NCAA rules to answer frequently asked questions from our newbie fans.
Will delve deep into the Minnesota, LSU, Florida, UCLA, Arkansas, Georgia and Oklahoma meets including:

Danusia Francis competing the first ever longitudinal aerial to full dismount and her floor routine, that literally made boys fall out of their seats.
Georgia's new choreographer, Bulldog alum Cassidy McComb of GymCats.
Has the floor finals bar been set by Lindsey Mabel's exquisite execution or Kytra Hunter's jaw-dropping tumbling?
WIll Bridgeport be the first Division II team to beat a Division I team?
Oklahoma's ginormous team score and difficulty.

As always we discuss the latest stories from around the gymternet:
Gymnasts at the Golden Globes
Louis Smith comes back to elite gymnastics
Shawn Johnson launches The Body Department
Beth Tweddle's next skating show
The Gabby Douglas story already has an air date