[et_pb_section fb_built="1″ admin_label="section" _builder_version="3.22″][et_pb_row admin_label="row" _builder_version="3.25″ background_size="initial" background_position="top_left" background_repeat="repeat"][et_pb_column type="4_4″ _builder_version="3.25″ custom_padding="|||" custom_padding__hover="|||"][et_pb_text admin_label="Text" _builder_version="3.27.4″ background_size="initial" background_position="top_left" background_repeat="repeat"]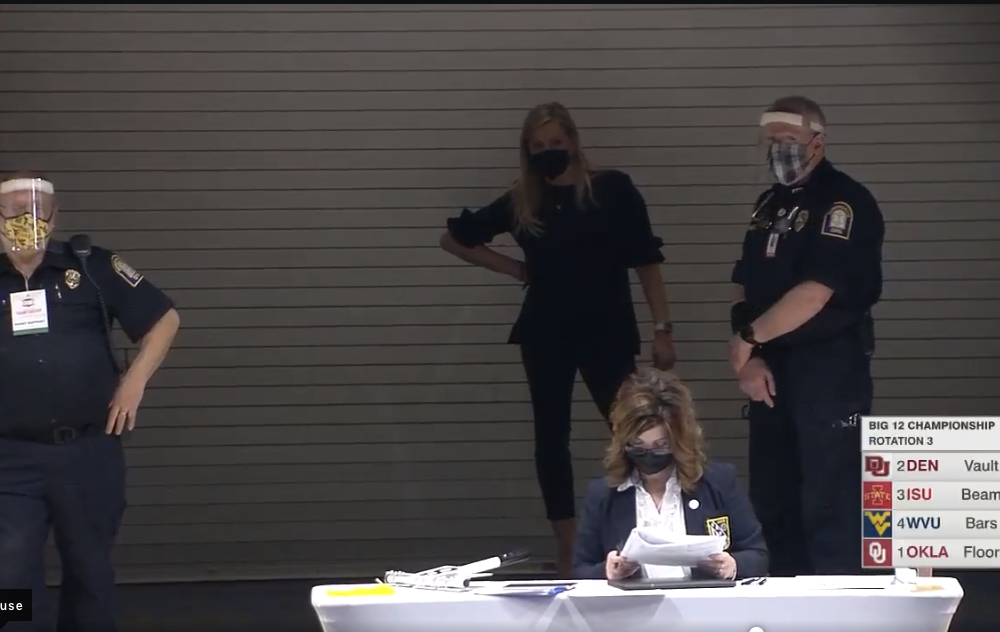 LISTEN

WATCH
Club Gym Nerd members can watch the podcast being recorded and see video clips of the gymnastics while we discuss.Please login to your Club Gym Nerd account to listen and/or watch this episode. Not a member? Join here.

THIS WEEK

USAG announced the 18-member US women's national team. We discuss why Konnor McClain and Skye Blakely aren't on it and whether it matters.
How to support Asian Pacific Islander community against racist attacks and Asian national team members share their experiences.
The NCAA conference championships had UPSETTTS. Denver beat Oklahoma after Oklahoma's apocalyptic floor rotation and hilarious OOB moment, Alabama beat LSU and Florida (what?), and Minnesota beat Michigan. It was a lot, and we have thoughts.
The regionals draw is out and Spencer has numerous logical complaints with how stupid it is. But it's going to be exciting.
Plus, gymternet news updates on the dumpster fire, Tokyo Olympics, Gymnova, Vanessa Ferrari, and Pan Ams, and feedback on exhibition routines and Lexy Ramler.
THE POSTS
JOIN CLUB GYM NERD
RELATED EPISODES
THE FLIGHT SERIES
MORE WAYS TO LISTEN
[/et_pb_text][et_pb_comments _builder_version="4.4.1″][/et_pb_comments][/et_pb_column][/et_pb_row][/et_pb_section][et_pb_section fb_built="1″ _builder_version="4.4.1″][et_pb_row _builder_version="4.4.1″][et_pb_column type="4_4″ _builder_version="4.4.1″][/et_pb_column][/et_pb_row][/et_pb_section]