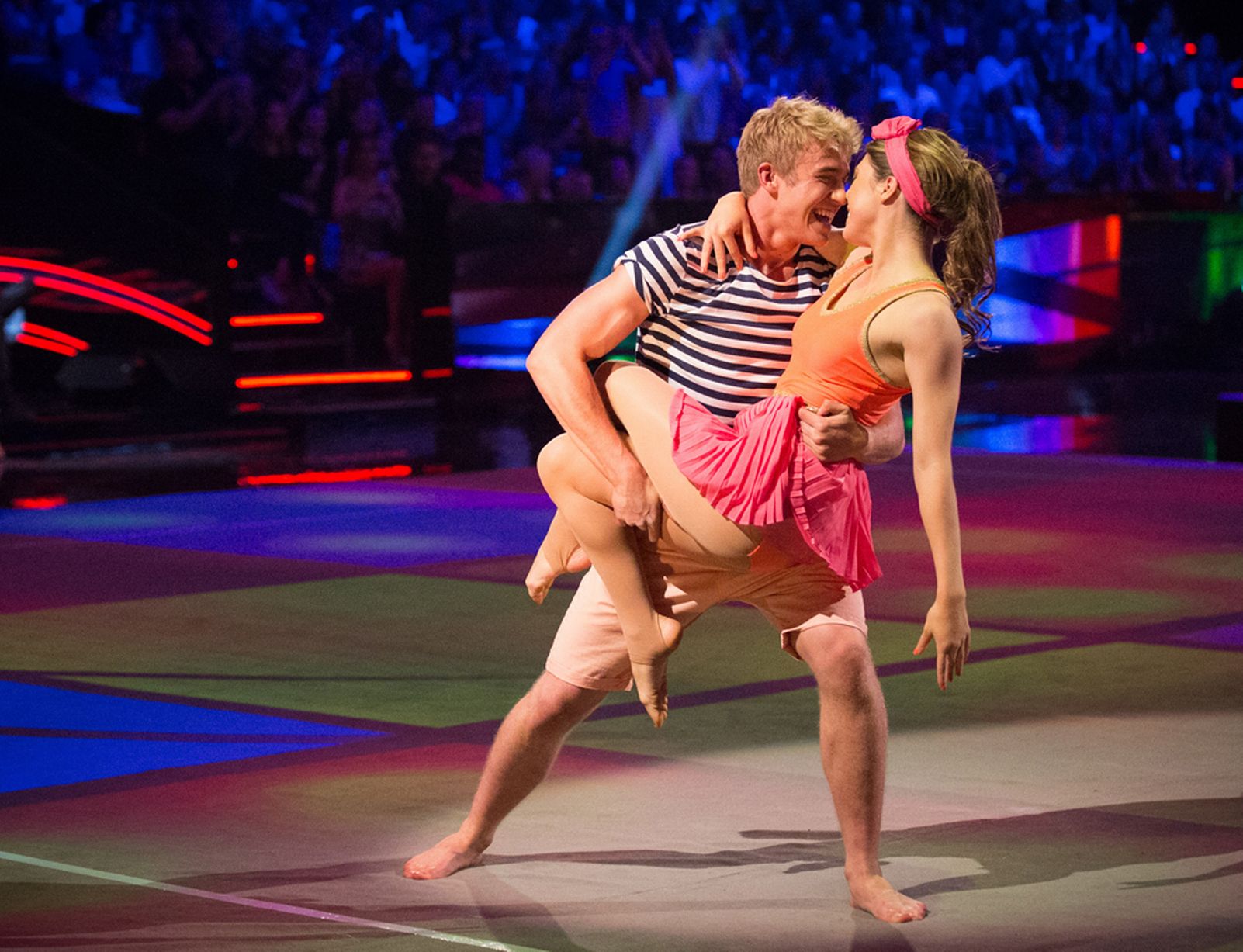 This week Scott Bregman, Director of Content and Communications for USA Gymnastics, joins us to talk about live coverage direct from the 2014 World Gymnastics Championships in Nanning, China. Then in the official unofficial podcast of BBC One's Tumble recap, Emma and Jessica chat about:
Which celebrities and gymnasts we'd like to see on the next season of Tumble.

The alleged sex tape of Louis Smith that doesn't exist.

Nadia performing for the first time in 20 years!

Host Alex cutting off a judge AGAIN!

Our favorite moments from the show.

The Bobby and Kristin romance that we haven't recovered from.
Here is the full schedule of the the live (if all goes well) broadcast from Nanning.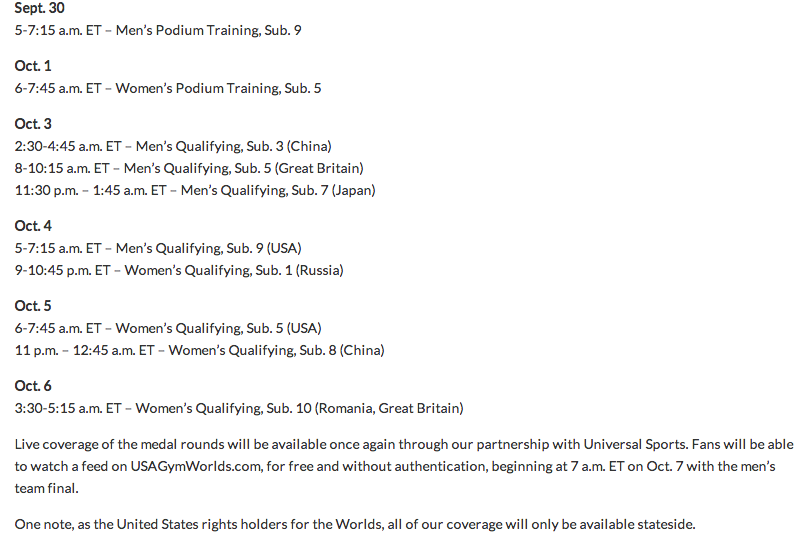 Use a Virtual Private Network (VPN) like TunnelBear to watch podium training and the qualification rounds being broadcast by USA Gymnastics at USAGymWorlds.com 
Find an adult gymnastics program in the US on Jessica's website masters-gymnastics.com. Or discover the gymnastics program that's right for you with a video introduction to all of the different disciplines of the sport.
Find out more about BBC One's Tumble on the official website. Watch routines on the BBC One YouTube Channel.