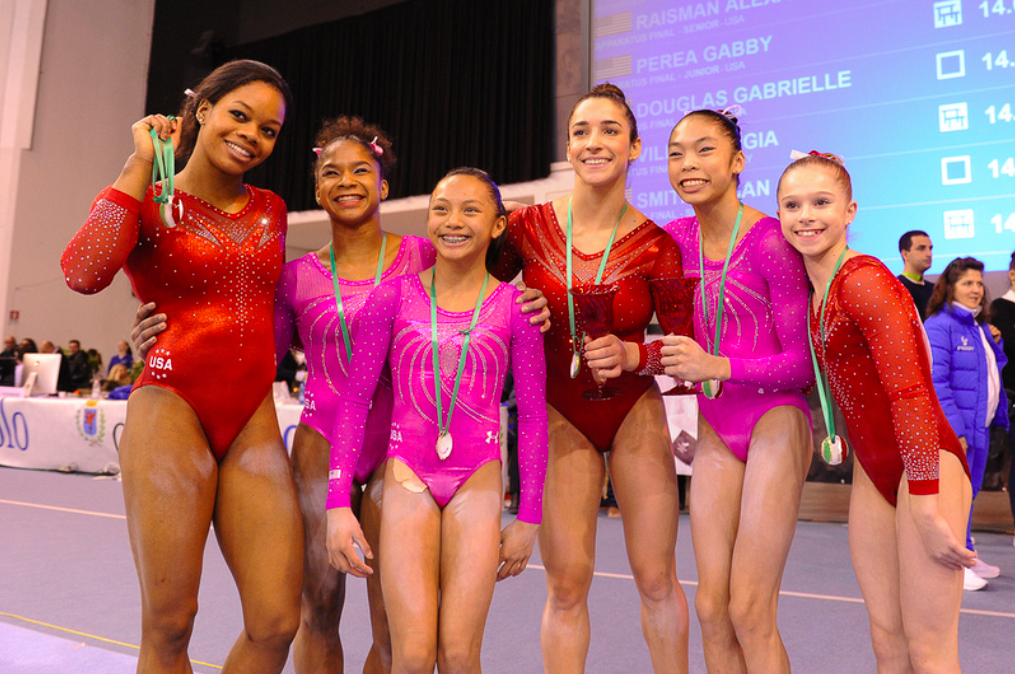 This week Olympic medalist, World Champion and NCAA Champion, Sam Peszek, along with Evan Heiter, Uncle Tim, Spencer, and Jessica chat about:
NCAA Conference Championships:

Pac-12 Championships: what went wrong for Utah, why people are freaking about UCLA's insane beam team and Arizona State's emotional Olympic meet.

What's it's like for Sam to be on the other side of the camera as an analyst (19:50)

Elizabeth Price (Ebee) and the vault

The sad truth about first-up sacrificial lamb of college gymnastics rotations.

Sam responds to our in-depth discussion in

episode 185 

about whether or not Sophia de Jesus could do her college choreography in elite. (22:00)

Gym Myth Busters: do judges really score higher later in the day. (37:00)

SEC Championships (40:35): Florida won, but could Alabama or LSU take them out at NCAAs? 

How did the end of the meet get conspiracy theorists buzzing; and what really happened? (42:50)

Who was the overshadowed star of the first session/ had best meet of her life?  Spoiler alert, Brandi Jay of Georgia.

Battle of Gymternet  Love at Regional will be Big 10 all-around champ Lindsay Mable vs. Nina McGee (52:00)

Which team has the best bar routines that you have never, ever seen.  (55:00)

Jesolo (59:00)

How Gabby and her upgrades are coming along

Why Italian gymnastics fans are the best!

Marta is soooo excited for her retirement.

The Jesolo Bee

How Ragan Smith and Laurie Hernandez are making a case for the Olympic team

Carlotta Ferlitto's beam crash

Aly Raisman's uncharacteristic fall on vault.

Stuttgart (1:16:00)

What this told us about the status of the Russian Olympic team

Oleg and the Ukranians

Our weekly roundup of the latest news stories from around the gymternet include (1:25:45):
The Bronze movie review

Thema Williams is going to the Test Event! Suck it slut-shamers!

Valentina Rodionenko says Russia will have no meldonium problems. 

Aliya Mustafina not likely to compete at nationals

Catalina Ponor and Diana Bulimar's new floor routines

U.S. Men sweep a meet and wear cowboy hats

English Championships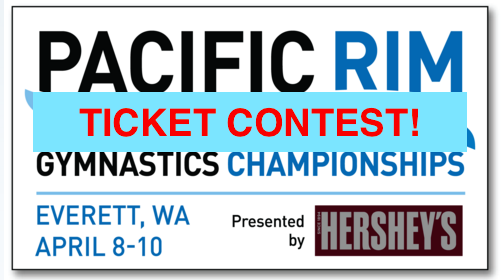 What: The GymCastic Mock Press Conference Contest
Prize: Two all-session passes to the 2016 Pac Rim Championships in Everett, WA April 8-10
How: Hold a mock press conference as if you have won the contest. Record yourself (or friend, pet, stuffed animal etc.) answering any question as if you have won. Tag us on Instagram or Twitter using #PacRimPC  (PC as in press conference). One entry per day.
Watch this example or use these questions to get you started: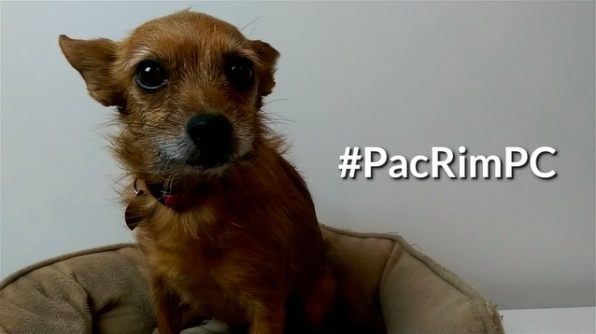 What does this win mean to you?

What were your goals coming into this contest?

As a superfan, the expectations are high, what kind of fan shenanigans do you have planned for the meet?

With this win, have you silenced the haters?
Deadline: April 3rd

Support us!