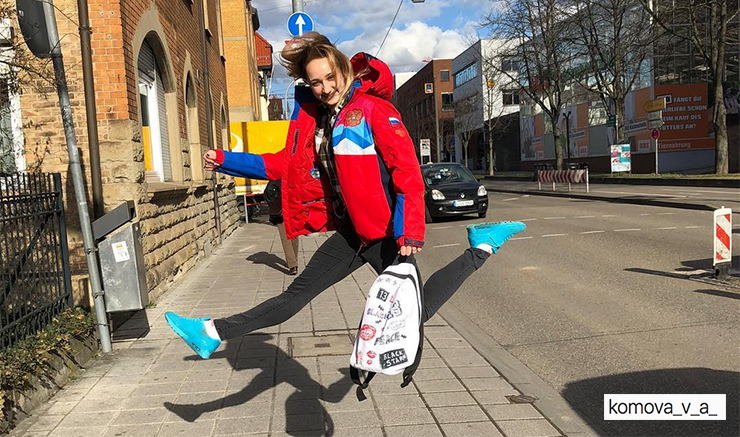 LISTEN HERE
MEET NEWS  (6:23)
STUTTGART!

World Cup

The winner is Zhang Jin like everyone predicted!

Jordan Chiles took bronze with big vault and floor sets. Now, about that routine composition…

Melnikova wins the hilarious save competition
Our favorite skills: Tisha Volleman's Arabian beam mount! Sarah Voss's Delladio!

Brinn Bevan used a medical emergency to warm Jessica's heart

A special tribute to Danusia Francis's floor save from the British Championship

The Baku World Cup restored our fervor for a CHUSO AA 2020 campaign.
GYMTERNET NEWS (58:05)
In a Washington Post article, Aly Raisman and trainer Melanie Seaman detailed the poor conditions at the ranch. Then, all hell broke loose on our Facebook. We discuss

The key criticisms leveled by Raisman and Seaman and why they really are serious

Why the reactions of Kelli Hill and Mary Lee Tracy were so disappointing and show that no lessons have been learned

What a preposterously inappropriate facility the ranch was in every respect

USAG is

now publishing

a list of suspended members in addition to the list of permanently ineligible members

Yet another hole in the USAG story—

Jordyn Wieber says

 she witnessed an unnamed "high-profile USAG employee" learning about Nassar pre-2015

Another tragedy at Cirque, which makes three in less than five years

Simone and Stacey are the new celebrity power couple
NCAA NEWS (01:32:50)
Real 10s, fake 10s, and the problem with legs-apart-on-landing deductions

The phenomenon known as Senior Day Crack: Is it OK? (Spoiler alert: No)

Another CAMERAMAN INTERFERENCE RAGE-O-METER
YOUR FEEDBACK (1:53: 47)
HAS ASHTON MOVED TO SIMONE'S GYM?!?!?!?!?!?!

The problem with TOPs camp culture

Bringing posters to competitions (in which Jessica gets immediately distracted and starts talking about Judge Aquilina costumes again)

When the WHOLE TEAM GETS SUSPENDED

Where are the verification camp scores?!?

Being more considerate and thoughtful when discussing male body types
Live Show at NCAAs
We have added a few more seats to our St. Louis live show, but they're already almost gone again! Get your tickets here
SUPPORT THE SHOW
Join Club Gym Nerd here.
Buy one of our awesome clothing and gifts here.
2018 Design Contest Winners available now!
RELATED EPISODES
MORE WAYS TO LISTEN