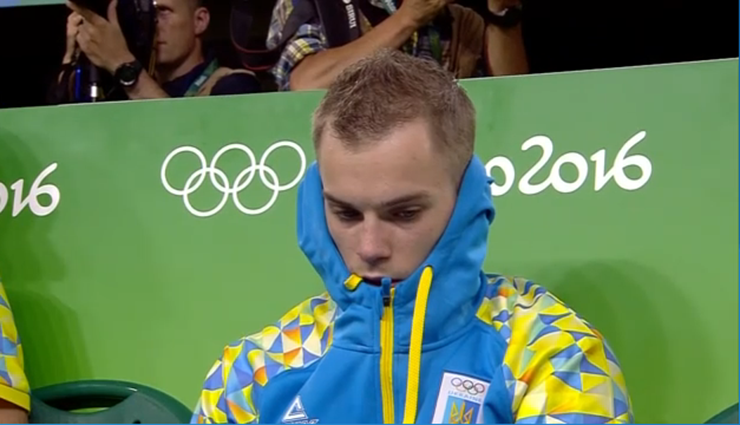 LISTEN HERE
Read the episode recap here
GYMTERNET NEWS
First, Jessica has two op-eds out, one in HuffPo and one in the LA Times—which you MUST read otherwise we can't be friends anymore. Also, we explain why you might see that Nassar interview showing up in your feeds this week.
BUT THEN:
Clarifications about the February verification at LSU regarding chaperones, compensation, and reimbursement

WOGA is in trouuuuuuuuble for its handling of sexual abuse complaints
Aly says Geddert might have known in 2011. He's also facing a criminal investigation. Oh, look how that worked out. 
The House of Representatives is initiating an investigation into all the major players. Spencer and Jessica have dreams about what comes next. 
GUH. FRAN. COME ON. 
MSU might actually fire someone. Whaaaaaaa?
The FIG president issues a plan to address sexual abuse. What Jessica thinks his fashion choices tell us about his intentions.
The Oleg Verniaiev interview that must be read to be believed.
MEET NEWS
Is UCLA for real? Is Florida…going to be for real?

Ivy Lu is the best bars worker you've never seen
Kennedy Baker got a 10! We compare her "piked" Dos Santos to the OG "layout" Dos Santos.
Crack or Correct: Should Myia Hambrick be getting 10s? The most hilarious overscore of the week. Plus, Alex McMurtry's DTY scores.
Brenna Dowell did beam exhibition, and it was AMAZING.

Could Romania have a bars solution?

Aliya did bars and beam exhibition in France, and we're making 1700 plans for her life.

English Championships!
FEEDBACK
Triceratops hair

The overtraining epidemic among the littles

A new listener (you might recognize) is almost, kind of obsessed with us

Stacey Ervin tries out for WWE. Jessica dies. 

JESSICA LIES

The virtues of the national camps

Hypocrisy from college coaches?!?!?! Never!

Mother Earth tries to sabotage Khorkina

A special Jessica RAGE-O-METER about broadcasting gymnastics 
SUPPORT THE SHOW
MY GYM JUDGE
MyGymJudge bridges the gap between you and the judges! It's simple. Go to www.mygymjudge.com, submit a video of your routines, and receive detailed analysis from one of our incredible judges.
My Gym Judge sets out to empower athletes, coaches, and parents with the knowledge to both UNDERSTAND their scores and HOW to improve upon them. Their certified judges include judges who judge at Olympic Trials and World Championships, like Chellsie Memmel and Loana Cruz!
GO to www.mygymjudge.com today and use the code GC20 to receive a 20% discount!
NORBERT'S
This episode is brought to you by Norbert's athletic products. February's special deal is a Pink and Purple panel mat, delivered to you with free shipping for $199. Check out that and all their other equipment at norberts.net.
RELATED EPISODES
MORE WAYS TO LISTEN