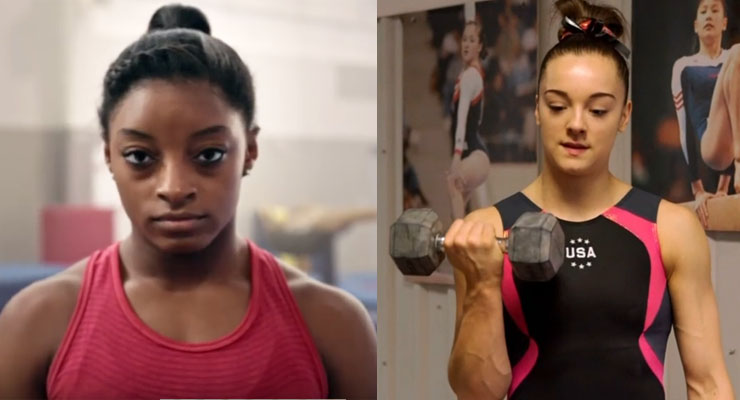 LISTEN HERE
GYMTERNET NEWS
Jessica and Spencer discuss
Simone Too

Shutting down the ranch and options for an athlete and parent association
Karolyi Ranch PTSD is real

Maggie Nichols is Athlete A

Maggie and her coach Sarah Jantzi reported Nassar to USA Gymnastics in June 2015
Complaint states that Steve Penny discouraged her parents from reporting to law enforcement
Nassar was allowed to see patients for two years while under criminal investigation by MSU

USAG's awful reaction statement reveals not a web of lies, but a web of stupid

We break down USAG's commitment to "well, actually"-ing the survivors, while simultaneously admitting misdeeds
The trouble with Fran. When is an "investigator" actually an "investigator"?
USAG claims it did not identify interviewed athletes by name. Really, though?

At what point is it time to close down USAG and start over?

Geddert

In motion to dismiss, he claims Rachael should really be suing her own mom
Survivor statements indicate he knew as early as 1997
A listener asks why we seem to hate Geddert so much on this show. We explain. Read the details of police investigations into Geddert here.

Marcia Frederick, first US Gymnastics world champion, shares story of abuse
Paul Ziert asks who approved the Maroney settlement and where the money came from
Live stream of Nassar sentencing trial survivor impact statements watch here
NCAA NEWS (50:00)
Actual gymnastics!
The week that vault turned impossible

The Maddie Desch vault debacle, explained
The difference between elite and NCAA vault rules, and why NCAA is SAFER
Why is everyone trying to vault when their steps are off?
"Persistedness" — a deep dive

Suzanne's back and she's already being SO Suzanne
Lauren Rice is amazing and life is unfair
The triumphant return of CRACK OR CORRECT?

Emma McLean's floor 9.975
The beam start-value massacre at the Elevate the Stage quad
Would Denelle Pedrick have scored higher for a "name" school?

The GymCastic seal of approval goes to Khazia Hislop of UNC for floor (at 1:30:00)
Full episode recap here 
SUPPORT THE SHOW
HELLO FRESH
This episode is sponsored by HelloFresh. For $30 off your first week of HelloFresh, visit hellofresh.com and enter promo code GymCastic30
SIMPLE CONTACTS
This episode is sponsored by Simple Contacts. Get $30 off your contacts at simplecontacts.com/gymcastic or enter code gymcastic at checkout.
RELATED EPISODES
MORE WAYS TO LISTEN