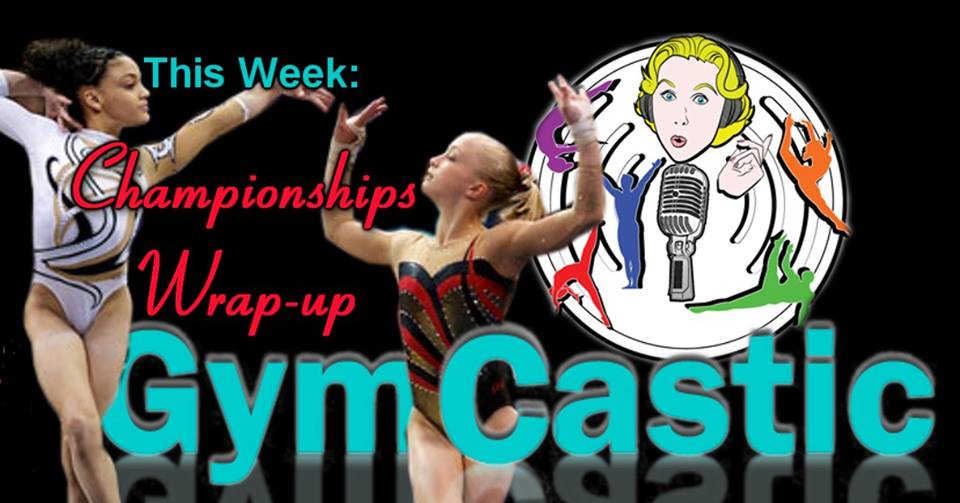 It's our full report from Championships! USAG's Scott Bregman checks in to talk about the possibility of a webcast from Worlds, Lauren Hopkins from The Couch Gymnast tells us what the gymnasts said on the floor, Spanny Tampson reports in from the Olympians' suite, Uncle Tim drops tons of sexy data all over us, plus: What Kyla Ross had to say after the meet about her work with Precision Choreography, Gabby Douglas's new movie, more Fierce Five-ers move to California, upgrades and downgrades since Classics, routine trends we like and dislike, injury updates, the bonus system in effect for the men only at Nationals, Jessica and Uncle Tim thoroughly debate (or fantasize) who will be named to the men's World Team in place of Danell Leyva. Finally, our solution for the stork stand problem: judging for the spirit of the code , not the literal code.
Related:
Spanny's Report from the bar at Championships
Championships by the Numbers
Simone Biles Interview
Laurie Hernandez Interview
Jake Dalton Interview
Sam Mikulak Interview
Elizabeth Price Interview
Paul Ruggeri Interview
Catching Up With Danell Leyva at the Winter Cup
Here's how you can donate to US Tumbling Champion Kalon Ludvigson's recovery fund.

Simone Biles showing everyone who's boss.

Skinner brought down the house with this floor routine on Day 2.

Orozco's high bar from Day 2.

Peyton Ernst's pak to stadlter full upgrade on bars!

Sean Senter's sick sick sick Shewfelt vault.

Skinner's awesome squat turn fall. Gymnastics has the best comedy!
Paul Ruggeri's hit high bar routine on Day 2 of Championships.

Amelia Hudley's rock-solid bars.

Emilyi Gaskins, smiling at the judges on beam during her side-dance section.

Kennedy Baker's REDONKULOUS Patterson dismount.

Norah Flately's attempt at a five series on BB.

Was Kyla Ross's E score too high for this routine?
15.250 D 6.000 E 9.250

Steve Legend's fabulous floor on Day 2.

Paul Ruggeri Day 2 hit floor routine.