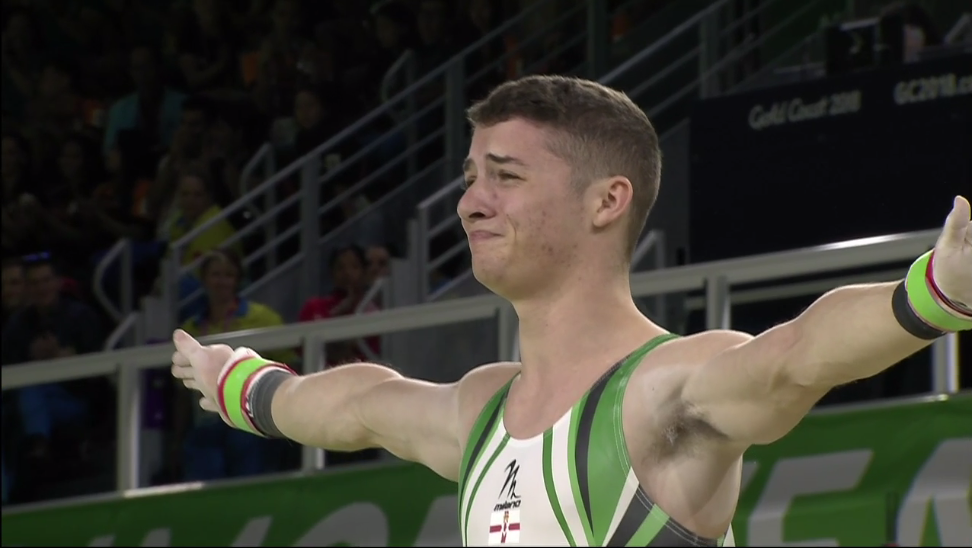 LISTEN HERE
MEET NEWS
NCAA regional competition has narrowed 36 teams down to 12. We break down the goodies and baddies from all six meets. (6:25)
Tuscaloosa – Georgia upsets Michigan!

Beam Hero Sabrina Vega's long road from 2011 worlds (which was SEVEN years ago you guys)
Illinois's against-the-odds amazing season
…what's the deal with Michigan?

Minneapolis

The beauty Olympics!
Kentucky makes nationals as a team for the FIRST TIME EVER
The NCAA writing staff got the individual all-around qualifiers exactly right this season

Salt Lake City

PHEW! Elizabeth Price qualified for the all-around
The legacy of Jenny Hansen and Kelly Garrison
Auburn's unfortunate record of missing nationals with really high scores

Columbus

OK. We HAVE to talk about that 0.1 ND for UCLA on vault
Bowling Green! Jovannah East qualifies to nationals and India McPeak makes history
Feedback about how you should be able to CHEER at a damn SPORTING EVENT like a NORMAL PERSON

Raleigh

The one that was supposed to be close and exciting. And then Nebraska was like, "No."
Is being the parent of a former team member a judging conflict of interest?
Morgan Lane and Cami Drouin-Allaire qualified and it's all because of us. You're welcome.

University Park

In which Jessica gets distracted by the hotness of the Florida coaching staff. Again.
The US women's elites gathered at World Champions Centre for another verification competition to decide the team for Pac Rims. (1:10:08)
The team: Grace McCallum, Morgan Hurd, Jordan Chiles, Sunisa Lee, Kayla DiCello, Jordan Bowers

How we feel about selecting the team based solely on AA standings at verification
Why live video and releasing scores leads to less criticism of the athletes, not more
Why Ashton and Simone did not participate
The future of a national team training center
Not to be ignored…Commonwealth Games! (1:25:53)
The Canadian women erase the pain of 2016 (and 2014)
The dream of an all-Georgia bars final is alive
Which Pixar movie Australia reminds Spencer of this week
Marios Georgiou is Cypriot Yul Moldauer
Rhys McClenaghan won pommel horse and dismounted in tears and made history and it's all too much for Jessica to handle
GYMTERNET NEWS
We play another rousing game of "What Lie Was USAG Caught In This Week?" (1:35:10)
How USAG is trying to wriggle out of intentionally omitting the truth to the Senate in February about not using non-disclosure agreements because turns out…it did.

Two women were horrifically sexually abused by a coach, who was banned, and then USAG did its thing: 

"Instead of protecting me, they fought me. Instead of believing me, they harassed me. They were trying to discredit me, trying to shame me, saying I was just after USAG's money."

RAGE-O-METER: USAG's absolutely unconscionable response
And then better news!
I

rina Alexeeva is out of citizenship purgatory and is going to compete at the Russian Championship!
Trinity Thomas is going to Florida and announced it in the best way possible (at the age of 17).
SIMMMMMONNNNNNNNNEEEEEEE. But, like, SIMONE. Simone.
SUPPORT THE SHOW
RELATED EPISODES
MORE WAYS TO LISTEN